Robin Hayward


Tuba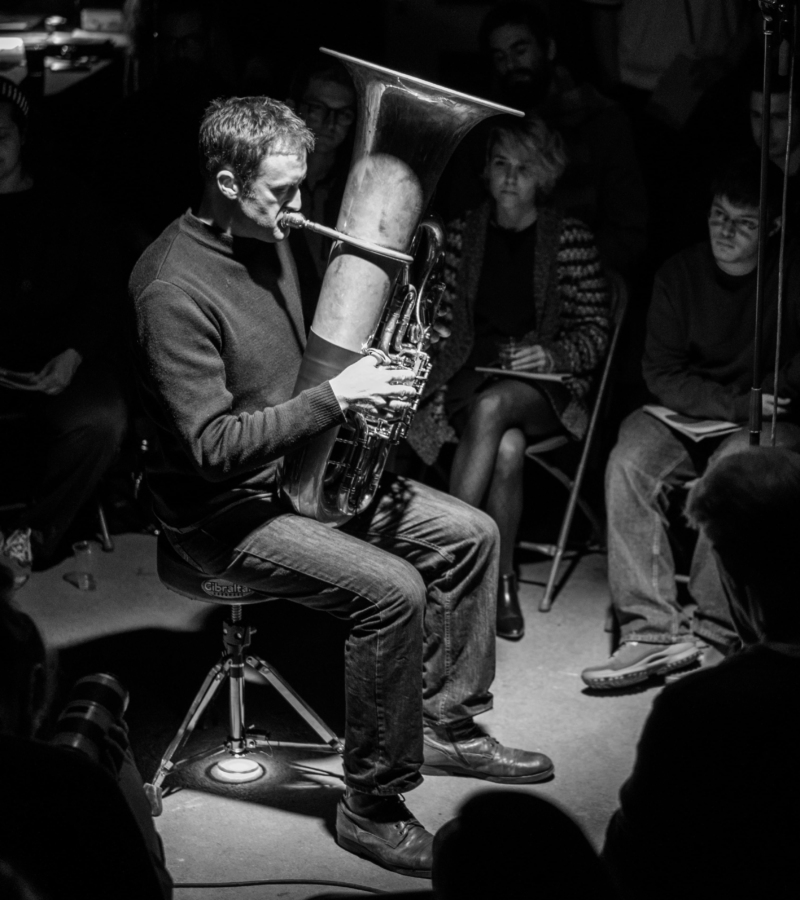 What makes artistic collaboration work?
When the collaborators are able to make something together that they could not have made alone.
Where are the limits of notation?
I don't see that there need be any limits, as long as notation is not mistaken for the music.
Which sound is special for you?
Right now, harmonies based around the 29th harmonic, which I only started exploring recently.