– This event has already taken place –
Série Rose


New Music & Erotica with Frauke Aulbert & Małgorzata Walentynowicz
—
Tue 24 July 2018, 22.00
Centralstation (Saal)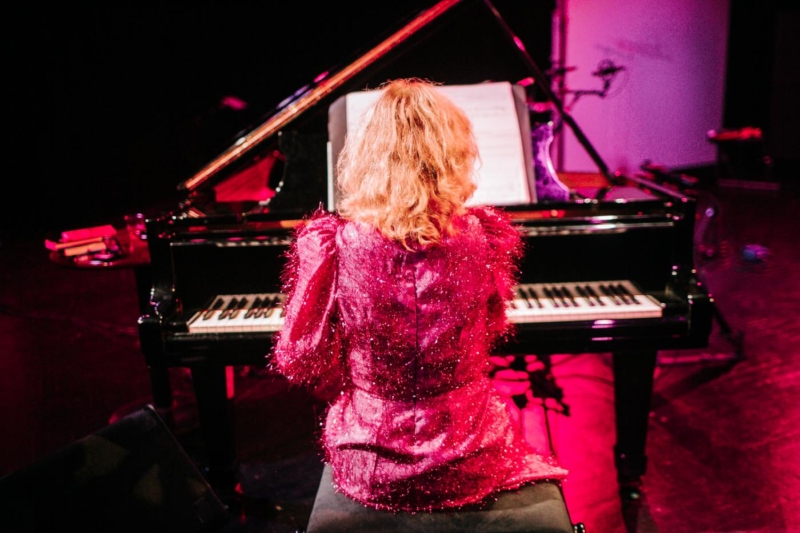 For adults only.
Tickets (15 / 10 €) at the box office.
Jennifer Walshe: (your name here) (2005) for voice, violin, electronics and shadow play
Brigitta Muntendorf: Public Privacy #5: ARIA (2016) for keyboard and live video
Johannes Kreidler: Film 3 for video (2018) – Commission of the Darmstadt Summer Course
Pierre Jodlowski – Série Rose (2012) for piano and electronics
Juliana Hodkinson & Niels Rønsholdt: X&X (2017/2018) for voice and piano – New version
Frauke Aulbert (voice)
Małgorzata Walentynowicz (piano / keyboard)
Monika Pasiecznik (concept and program)
The erotic saturation of popular music and culture as well as licentious experiments in film, theatre, and the visual arts abolished all sexual taboos in the public domain in the 20th century. Compared with other arts, however, the New Music scene has tackled sexuality with far less frequency, either from the political or private point of view.
The Série Rose concert sheds light on this aspect of New Music, one that is usually in the shadow of its abstract intellectual form. Being part of a larger project consisting of works directly relating to sex, love, pornography, and feminism, it invites one to listen to New Music beyond its aesthetic and technical discourse, in order to discover what the avant-garde might suppress and repress.