[trigger me]
Solo Concert for Voice and Live Electronics with Julia Mihály
—
Sat 21 July 2018, 22:00
Centralstation (Saal)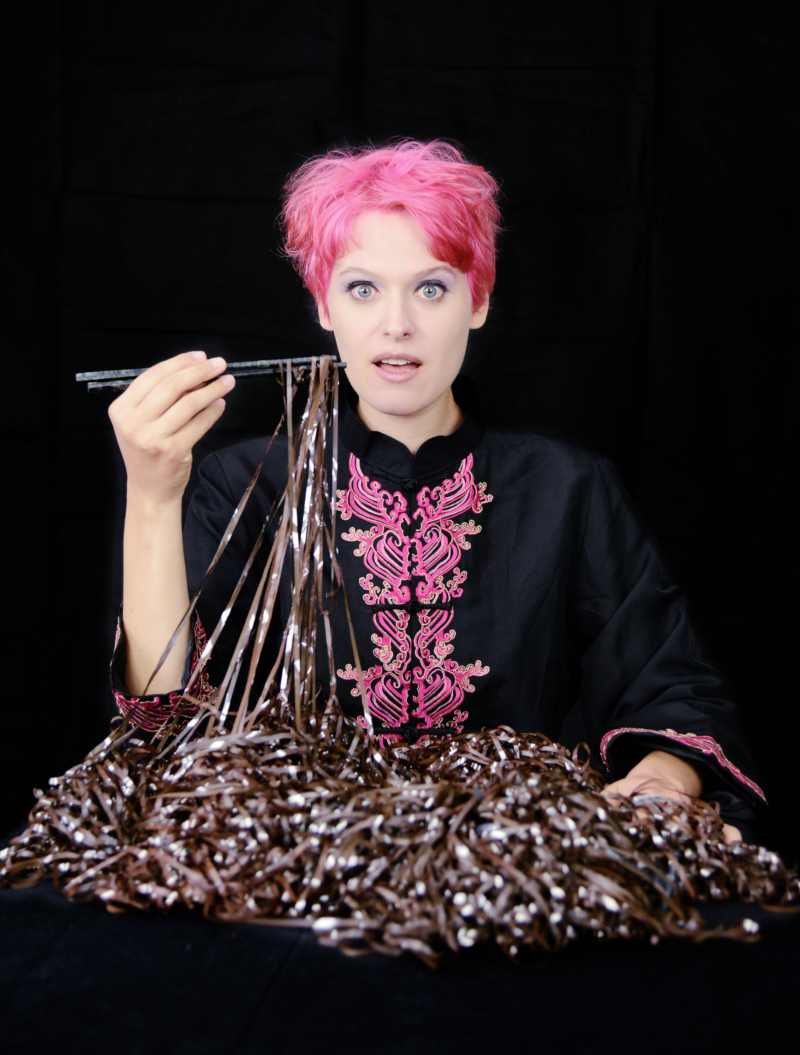 Few tickets (15 / 10 €) at the box office.
Julia Mihály: The Counting Sisters
Miika Hyytiäinen: Seeing Voices – World Premiere
Felix Leuschner: Leftovers 3
Huihui Cheng: Me Du Ça
Miika Hyytiäinen: Seeing Voices
Minas Borboudakis: εδιζησ[A]μην εμε[Ω]υτόν
Miika Hyytiäinen: Seeing Voices
Martin Schüttler: schöner leben 1 (music for K.C.)
One particular focus of Julia Mihály's artistic work lies in the combination of voice and (live) electronics. Based in Frankfurt, the composer, performer and vocalist will hold a workshop on this topic for composers and singers at this year's Darmstadt Summer Course. In her solo program too, electronics will function like a chamber music partner that both communicates and interacts with her voice. Entirely different aesthetic approaches are required when composing this kind of music. In terms of sound the scope ranges from real-time modulations of the voice to analog modulation techniques. In several pieces the performing body functions as a projection surface, especially in order to accent assigned roles, which, when combined with unconventional treatment of the voice become warped or distorted.