Composing for Tuba


Workshop for Composers by Martin Iddon & Tubist Jack Adler-McKean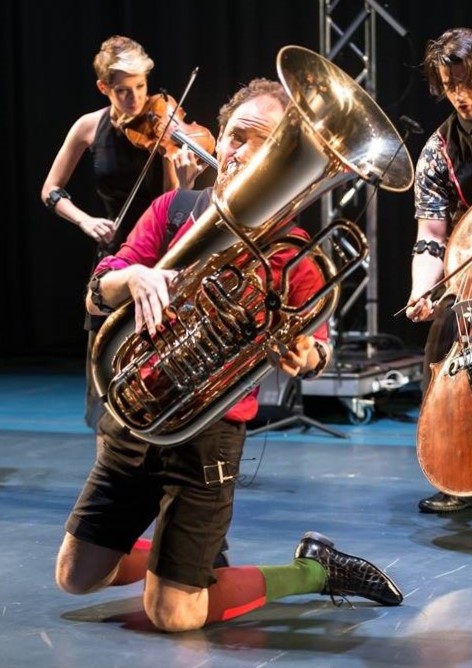 Call for Etudes
With selection process
Participants: composers
Deadline for submissions: 20 June 2018
Maximum number of participants: 6
Applicants in this call must already be enrolled as participants!
During the Darmstadt Summer Course 2018, composer Martin Iddon and tubist Jack Adler-McKean will offer a workshop for composers interested in writing etudes (without electronics, maximum five minutes) for solo tuba. New pieces will be workshopped, followed by a small concert presenting several of the resulting works alongside premieres of works from composers including Mark Andre, Georges Aperghis and Christian Mason. Selected works also have the opportunity to be later published in the Contemporary Tuba Series by Edition Gravis, and presented in connection with the upcoming publication The Techniques of Tuba Playing / Die Spieltechnik Tuba by Bärenreiter.
Composers enrolled for the Darmstadt Summer Course are invited to submit a short piece for solo tuba (without electronics). They may be fully complete or advanced sketches for completion during the course. No techniques or preparations which damage instruments will be accepted. Pieces that have already been performed are also welcome. Composers must be fully present during the workshop (two three-hour sessions; additional one-to-one sessions can be arranged individually). Other participants are also invited to attend the working sessions.
Application
Each composer can submit only ONE work. A bass tuba in F (with an option for fully microtonal valves) will be presumed as the standard instrument to be written for; others may be available on request but cannot be guaranteed. Please send PDF-files of the score or the sketches by 20 June 2018 to:
composingfortuba@internationales-musikinstitut.de
The selection of works will be made by the tutors by 1 July 2018.