Composing with the Archive


Workshop Kirsten Reese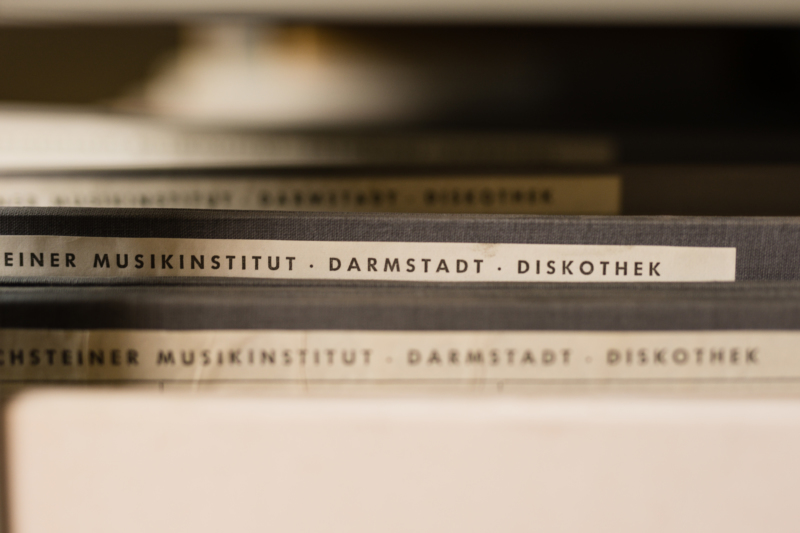 With selection process
Addresses: composers taking part in the Darmstadt Summer Course 2018
Maximum number of participants: 12
Deadline for submissions: 15 March 2018
Topic: compositional work with archives and archival material
Work phases:
12 / 13 April 2018: An initial Skype conference with the registered participants
14 to 28 July 2018: Darmstadt Summer Course
The workshop centers on the question of artistic approaches to historical material, as well as the question of what is interesting about the material today and how it can be made creatively productive and transformed into current, relevant works. One specific starting point may be the works of composers, especially women composers, in the history of the Darmstadt Summer Courses and in the IMD archive.
Alongside reflecting on the aesthetics of specific compositional or sound art pieces, we will be looking at works from different art forms, such as visual art, where working with archives has long since been an important topic. We will be looking at compositional as well as other strategies, such as the inclusion of media, visual material and objects.
The workshop revolves around "found sound," be it in the form of material from digital archives (Internet – audio databases, digitized collections, shared archives such as YouTube (question: is YouTube an archive?)), material from the media, or field recordings, etc. The emergence of media recording technology has produced auditory documents with distinctive characteristics: A specific form of embodiment, of "auratic presence", takes place via the audio document, for example when voices are highly expressive or the atmosphere of the surrounding environment is perceived. Metamorphosis and transformation of the real play a special role in the auditory medium when reverberations, associations and other forms of understanding and knowledge of sound and music are conveyed. We will be looking at discourses on artistic research and the formation of different kinds of knowledge in the arts. Working with music from an archive also means composing with and from pre-existing music, which poses diverse aesthetic and ethical questions.
Further contents:
research strategies
compositional strategies and technical-electronic processes, specific translation strategies of auditory documents into music (voice transformation, pitch tracking/pitch generation, algorithmic techniques)
the compilation of material (what remains untouched, what is cited), the development of form and structure
Upfront we will be looking at works by composers from past Summer Courses, as well as the IMD archive: What do we glean from these works nowadays? What 'speaks to me' personally? Composing with the material from an archive means contextualization – which contexts do the works open up? What needs to be researched further? To kick things off, an initial conference will be held via Skype on 12 and 13 April. Research will focus on selected works and biographies as well as artistic fields of activity of women composers, also through contacting the protagonists themselves.
The central question will be which artistic forms the examination may end up taking – alongside instrumental/electronic compositions also other forms that involve the research process in artistic ways – installation, exhibition, performative, theatrical formats, lecture-performance, etc.
We will meet on a daily basis during the Darmstadt Summer Course to develop individual or collaborative works on the topic. We will also foster exchange with other workshops and lecturers.
Deadline for applications is 15 March 2018.
Kirsten Reese will be selecting participants from the applications by April 2018 at the latest.
If you have questions, please e-mail composingthearchive@internationales-musikinstitut.de