Ircam: Music Computing in Live ­Electronics and ­I­mprovi­sation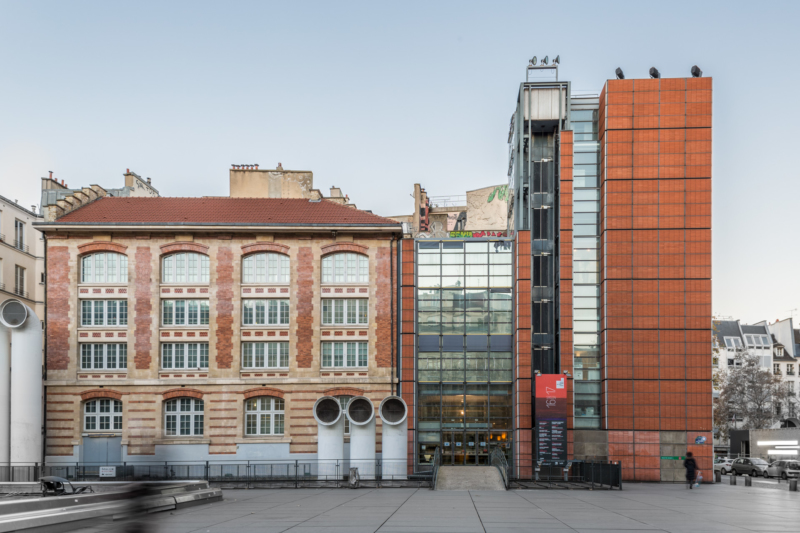 Registration via e-mail required!
This workshop will focus on new interactive approaches to computation and music composition, where musical form and structure are defined and generated dynamically during a live performance. A first part will be devoted to the concept of live coding, giving an overview of the field, its philosophy and trends, with a demonstration by Thor Magnusson from the University of Sussex, main designer of the ixi-lang live coding language. The second part will focus on human-computer improvisation and the notion of autonomous agent co-improvised contexts, and will feature an interactive demonstration of the DICY2 software framework developed by Jérôme Nika at IRCAM with the participation of saxophonist Remi Fox.
The three sessions are open to all Summer Course participants upon prior registration. On 22 July, participants can attend the morning or afternoon session or both.
22 July, 10.00–13.00, Mornewegschule (Mensa): Introduction to live coding, workshop and practice in ixi lang, with Thor Magnusson
22 July, 14.30–17.30, Mornewegschule (Mensa): Study into live coding in SuperCollider with Thor Magnusson
23 July, 10.00–12.00, Mornewegschule (Mensa): Presentation with Jérôme Nika on improvisation interaction with the software DICY2 and live demo with saxophonist Remi Fox
Requirements
For the session on 22 July, participants are requested to download ixi lang and SuperCollider:
www.ixi-audio.net/ixilang/thanks.html
https://supercollider.github.io/download
Thor Magnusson
Thor Magnusson's work focusses on the impact digital technologies have on musical creativity and practice, explored through software development, composition and performance. Thor's research is underpinned by the philosophy of technology and cognitive science, exploring issues of embodiment and compositional constraints in digital musical systems. He is the co-founder of ixi audio (www.ixi-audio.net), and has developed audio software, systems of generative music composition, written computer music tutorials, and created two musical live coding environments. As part of ixi, he has taught workshops in creative music coding and sound installations, and given presentations, performances and visiting lectures at diverse art institutions, conservatories, and universities internationally. Thor has presented work and performed at various festivals and conferences, such as Transmediale, ISEA (International Symposium for Electronic Arts), Ertz, Encounters Festival, Dark Music Days, RE:New, Sonar, ICMC (International Computer Music Conference), NIME Conference (New Interfaces for Musical Expression), Impact festival, Soundwaves, Cybersonica, Ultrasound, and Pixelache.
http://www.sussex.ac.uk/profiles/164902
Rémi Fox
Saxophonist, improviser and composer, Rémi Fox is part of this new generation of artist who wishes to make the jazz a resolutely contemporary music. He graduated from the Department Jazz and improvised music from the CNSMD of PARIS where he had the opportunity to build a strong musical experience, along with great musicians (being of his generation or more experienced one). All these encounters gave him the opportunity to take part in a great variety of projects, and develop a rich and open musical universe, while strengthening his own personality. During his studies, he entered the Department of Improvisation Generative of CNSMDP (directed by Vincent Lê Quang and Alexandros Markeas) to discover new ways of playing, and to begin with sound textures experimentation. During those years, he always seeked to confront his music to other forms of Art such as dance, video or Visual arts, leading to enriching collaborations with IRCAM, CNC (National Film and the moving image Centre) or Theatres. The "nOx project" (nOx.3, nOx.6, nOx.8), started in 2013, embodies Remi's wish to now create its own path and musical personality. Through this innovative series, the young artist offers a smart mix between improvisation, contemporary electronic music, and genuine "nOxian" melodies.
www.nox3.net
www.collectifloo.com
Jérôme Nika
Jérôme Nika is a postdoctoral researcher in the Music Representations team at Ircam (UMR STMS 9912 CNRS). He graduated from the "Grandes Écoles" Télécom ParisTech and ENSTA ParisTech. In addition, he studied acoustics, signal processing and computer science applied to music (multidisciplinary Master's degree ATIAM in sciences and technologies for music, UPMC Paris 6, Télécom ParisTech, Ircam). His PhD work "Guiding human-computer music improvisation" ("Young Researcher Prize in Science and Music" in 2015; "Young Researcher Prize" awarded by the French Association of Computer Music in 2016) focused on the introduction of authoring, composition, and control in human-computer music co-improvisation. Through the development of the software ImproteK and within the DYCI2 project, his research focuses on the integration of scenarios in music generation processes, and on the dialectic between reactivity and planning in interactive human-computer music improvisation.