Michael Maierhof


Tutor Composition & Sound Art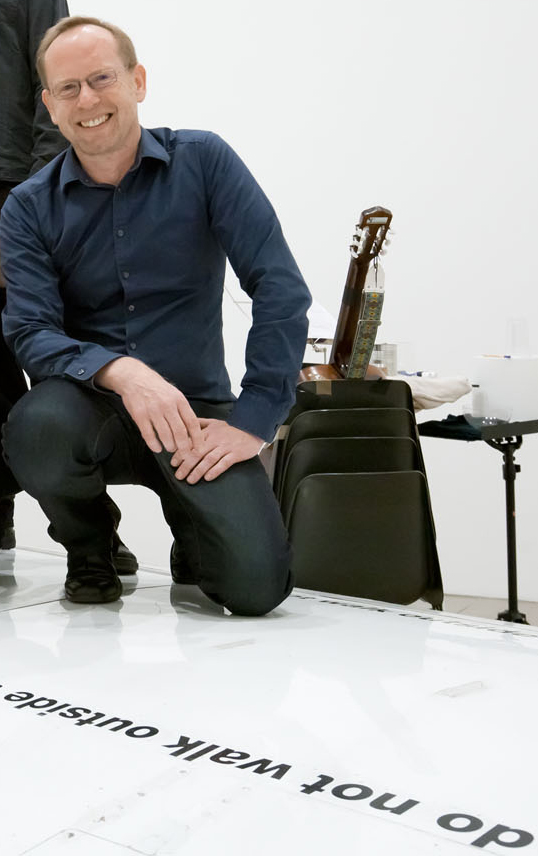 Born in 1965 in Fulda/Germany. Michael Maierhof is a composer and improviser based in Hamburg and is working with instruments, objects, video, preparations, applications, oscillating systems and motors. He studied music and mathematics in Kassel and philosophy and art history in Hamburg.
He is writing non-pitch organized music since the early 1990s. He was an invited lecturer at Trinity College in Dublin, the State University of Music and Performing Arts Stuttgart/Germany, California Institute of the Arts Los Angeles, Mozarteum Salzburg, the Central Conservatory of Music in Beijng, the University of Music Freiburg/Germany, the National University of Córdoba/Argentina and the Anton Bruckner Private University in Linz/Austria. Maierhof is co-founder of the artist network stock11.
Which sound is special for you?
all sounds where you start listening
Where are the limits of notation?
with new technologies less limits
What do you want to find out with your music?
Is music still possible?