Elsa M'bala


Visiting Artist (Salims Salon)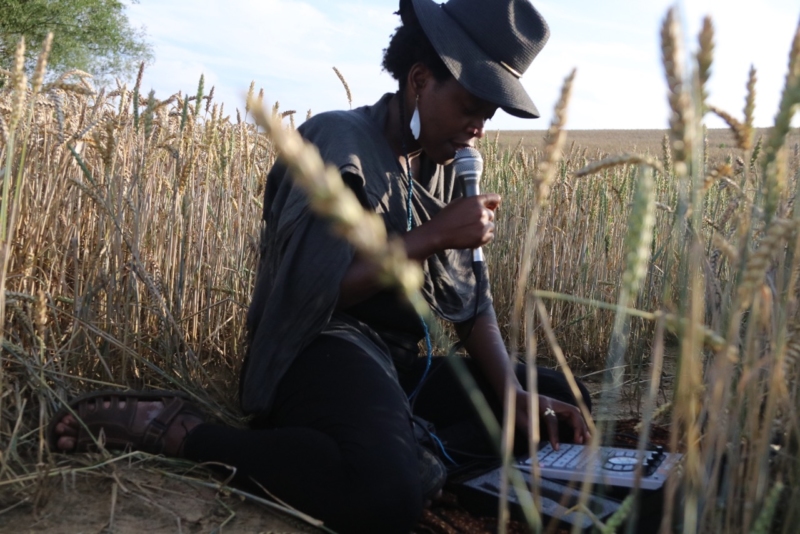 Elsa M'bala (aka AMET aka Anaba M'bala Elsa Tatiana), wurde 1988 in Yaoundé, Kamerun, geboren. 1999 zog sie nach Berlin und wuchs dort auf. Als gelernte Sozialarbeiterin realisierte sie verschiedene Projekte mit Jugendlichen in Deutschland, Kanada und Jamaika. Seit 2009 ist sie Mitglied der Band Rising Thought und seit 2001 arbeitet sie als freie Pädagogin. Sie lebt in Deutschland und Kamerun, wo sie ein kulturell-pädagogisches Projekt entwickelt. Die Erfahrung vom Leben zwischen zwei Welten als schwarze Frau ist ein zentrales Thema ihrer künstlerischen Tätigkeit als Autorin, Performerin und Musikerin. In ihren Texten und Liedern thematisiert M'bala auf poetische wie kritische Weise ihre Lebenswelten, deren Konflikte und ihren Wunsch nach Veränderung.
What makes artistic collaboration work?
I believe listening to each other, like in basic communication, being present helps a lot.
How important is the context, in which you perform, to you?
I believe information can reach and enrich anyone at any given moments, so that I tend to focus more on the work then on the environment.
Where are the limits of notation?
There are many for me as a rhymical issue, since this form of musical interpretation is manly based on European standards.