Jacqueline George


Visiting Artist (Salims Salon)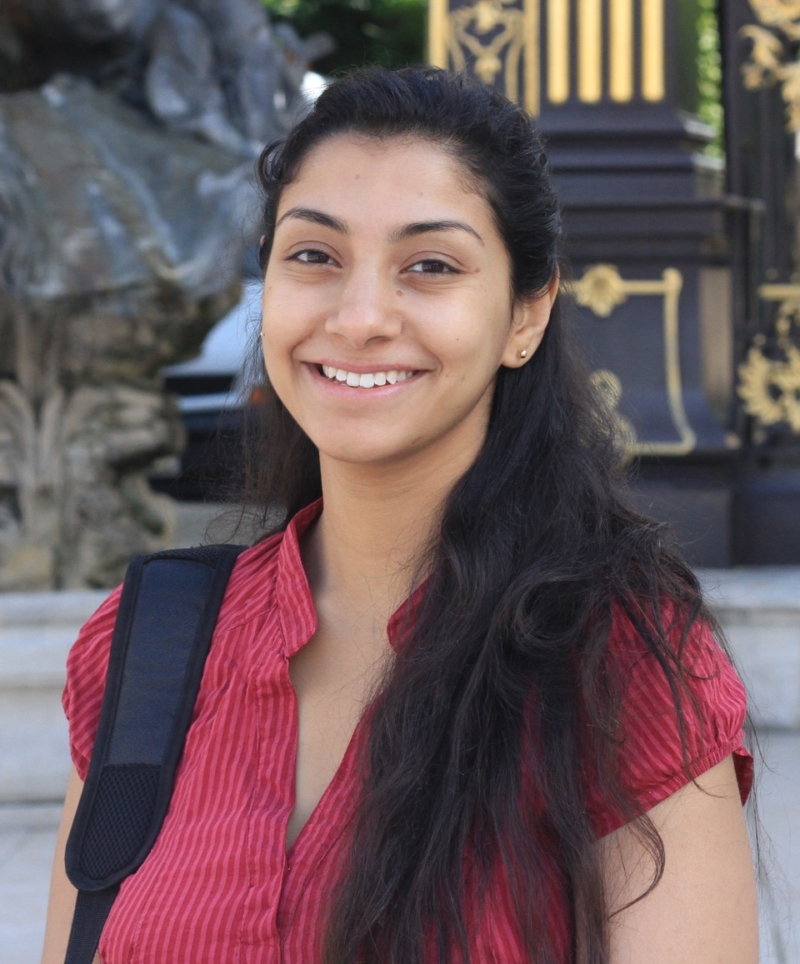 Geboren 1988, lebt und arbeitet Jaqueline George als Sound- und Videokünstlerin in Kairo, Ägypten. 2010 schloss sie ihr Studium mit einem Master in "Digital Arts as an Art Medium" ab. Sie interessiert sich für Field Recordings, Coding und menschliche Geräusche und sucht nach kreativen Potentialen im Lärm des Kairos. Außerdem schreibt sie Gesangstexte selbst. Sie ist fasziniert von der Fähigkeit des Klanges, Ideen zu tragen und Bilder im Kopf entstehen zu lassen. Jacqueline experimentiert mit besonderen Umgebungen, in denen Performances, visuelle Elementen, Tanz und Videos zusammenspielen. Sie entwirft digitale Spiele als Kunstwerke, für welche sie auch Musik komponiert. Ihre Arbeiten basieren auf Mind Maps und Brainstorming und drehen sich um Themen wie Selbstbild, Universum und Körper, Zeit und unsichtbare Realität.
Präsentationen und Performances u. a.: Spor Festival (Aarhus), Free Music Festival (HKW Berlin), Borealis Festival (Bergen), Café OTO (London), Plattfone (Basel), Reithalle (Bern), Bad Bonne (Dudingen), The Palace (St. Gallen), Musique Action Festival (Vandœuvre-lès-Nancy), Inspire art space (Bahrain), D-CAF Festival (Kairo).
What makes artistic collaboration work?
Each part of the artistic collaboration gives its own experience to access new blending, leading to a new creation… as a development… expansion… widening. I think this is the purpose of artistic cooperation.
How important is the context, in which you perform, to you?
The Salim Salon project represents a new and nice situation for me to mix experiences, out of my usual circle, admixture in the others' stories. In Improvisation with high concentration in live composing.
www.jacquelinegeorgen.wixsite.com/jacquelinegeorge
soundcloud.com/jacqueline-george
www.fluid-radio.co.uk/2016/08/tiny-portraits-streets