Lucia Ronchetti


Dozentin Komposition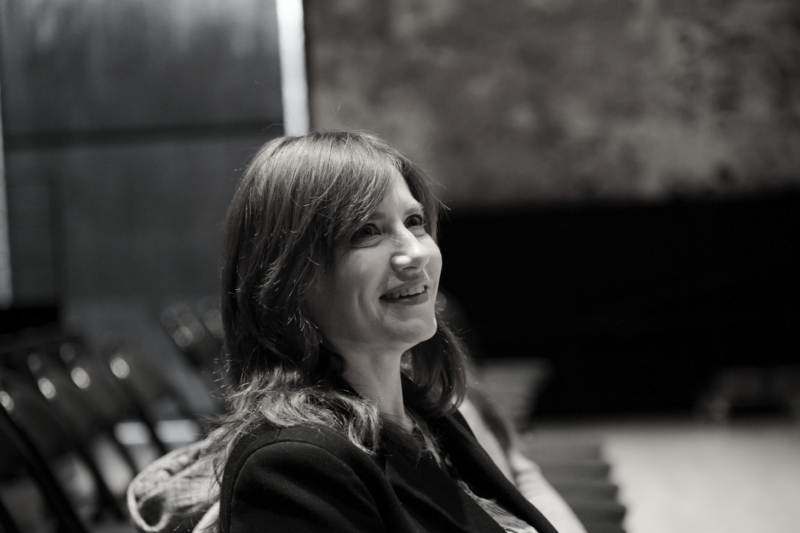 Born in 1963 in Rome. Lucia Ronchetti studied composition and computer music at the Accademia Nazionale di Santa Cecilia and Philosophy at the University of Rome. In Paris, she took composition seminars with Gérard Grisey, participated in the annual computer music courses at IRCAM (1997) and obtained her PhD in musicology at the École Pratique des Hautes Études en Sorbonne, under the direction of François Lesure (1999). In 2005 she was Visiting Scholar (Fulbright fellow) at the Columbia University Music Department in New York City, at the invitation of Tristan Murail. As composer in residence she has visited Internationales Künstlerhaus Villa Concordia (Bamberg/Germany), Schlossmediale Werdenberg (Zürich), SWR Experimentalstudio (Freiburg/Germany), MacDowell Colony (Boston), Akademie Schloss Solitude (Stuttgart/Germany) and Cité internationale des arts (Paris), among others.
Her music theatre projects were recently produced by Teatro Massimo di Palermo (Inedia prodigiosa, 2017), Nouvelle Philharmonie, Paris (Les aventures de Pinocchio, 2017), Berliner Ensemble (Abschlussball, 2016) and Nationaltheater Mannheim (Aria da baule, 2016, Esame di mezzanotte, 2015, Lacus timoris, 2015 and Neumond, 2011).
In 2017, her chamber oper Rivale, commissioned by the Staatsoper Unter den Linden in Berlin and co-produced by the Staatstheater Braunschweig was presented as opening production in the Neue Werkstatt of the Staatsoper. In 2018, the Accademia Nazionale di Santa Cecilia will realize a new production of her choral opera Inedia prodigiosa, conducted by Ciro Visco. Furthermore she is writing a new opera commissioned by the Oper Frankfurt in collaboration with the Schauspiel Frankfurt.
In 2018, Lucia Ronchetti is for the second time composition tutor of the Darmstadt Summer Course.
Which sound is special for you? 
For me special sounds are all sound-aggregates and acoustic configurations I am not able to transfer into my hyper written music. I do need to accomplish this transfer but sometimes such sounds become like mirages, eluding my writing and then staying in my mind like stand-alone-sound-castles for a long time, before vanishing.
Which skill, that you've learned by writing for an ensemble, helps you in everyday life?
I have spent every day of my life many hours at my table, composing for many kind of projects since I was very young. I think that this routine has given me a strong discipline: being alone with myself in silence for such a long time, having a sound metamorphic panorama in mind. This constant work is my everyday life and has progressively made me resilient and somehow protected against unfavourable events and unexpected problems, I guess. It is not a skill; rather a sort of armour against adversities.
What do you want to find out with your music?
Since many years I have only been working within the wide range of music-theater. It is a very contaminated and contaminating way to search for something in music. But I have sound visions, connected with my dramaturgical projects, overwhelming me with strong emotions. I hope to be able to transfuse something from them, from their special timing, sound shape and inner signification and to offer to the listener fragments and portions of this acoustic and mental experience.