Talking about music


Course with Kate Molleson & Peter Meanwell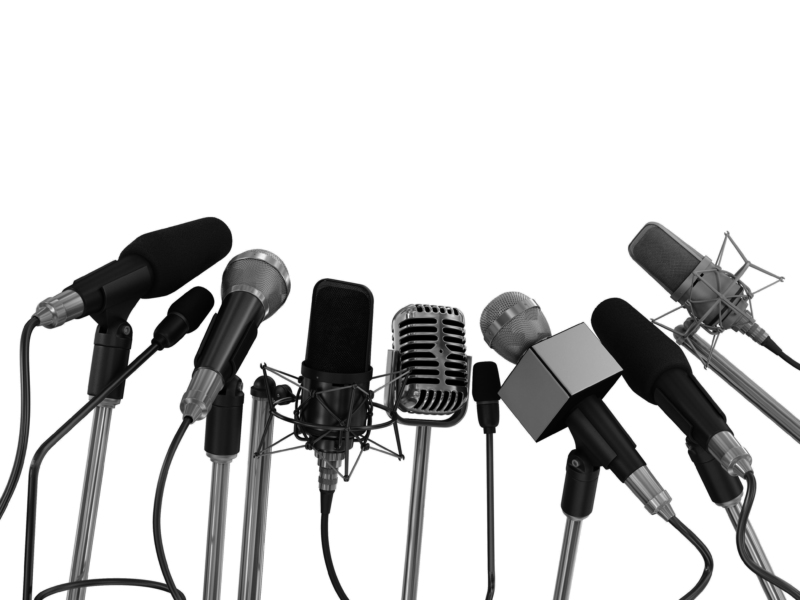 Two-week course with selection process
Tutors: Kate Molleson & Peter Meanwell
Technical support: Andy Fell
Participants: People interested in talking and writing about new music, who
have a broad and thorough interest in music since 1945
enjoy the challenge of finding entertaining ways to articulate complex ideas
have already written and, ideally, published texts about new music
want to write or broadcast about music at a professional level
have an interest in the act of recording (even at an amateur level)
have an understanding of the general discourse around 'music criticism', 'culture in the media' and 'music and language' — and, just as important, have bold original ideas to bring to the table
are willing to be an active and committed part of a team working to create radio content as well as work individually writing texts
Possible number of participants: 16
Application deadline: ⚠️ 31 January 2020
Description
A hands-on course to test, subvert and shift paradigms in contemporary critical discourse. The central challenge: how can we write, talk and create audio content about new music in a way that is useful, vivid, profound and accessible? How do we make the best use of various media platforms to ensure that new music remains vibrant and relevant in the public imagination? How to report on the politics, sociology and industry ecosystem around new music as well as major genres, practitioners, current trends, new works and performances? What role does the writer and critic have within the new music community? How far do journalistic ethics cross over in to less formal platforms, such as social media? What role does editorial responsibility play?
The course will focus on long-form thought pieces, in writing and in sound, as an antidote to bite-size commercial media. We'll give space for forming big ideas and we'll try out best ways of expressing them. In the first week, we'll work on shaping essays and in-depth interviews with composers, musicians and programmers at Darmstadt. In the second week, participants can chose to focus on longer form written pieces with more in-depth editorial feedback, or recording, scripting, and producing creative audio features, to be presented in the form of podcast or radio.
Participants in the course will be asked to write and/or produce audio content to be shared and discussed as part of group sessions. Editorial oversight is a key part of the course, so we expect an openness to discuss and amend work as part of the editorial process.
Whilst the course aims to be flexible around the myriad other opportunities presented during the Summer Course, we ask that applicants are committed to working as part of the group and can commit to attend daily sessions.
Both course directors have decades of professional experience in new music journalism and broadcasting for (amongst others) the BBC, "Guardian", "The Wire", "Opera" et al.
In previous years, written pieces from the course have been published in "The Wire", "I Care if You Listen" and the "Guardian". Radio content produced by participants has been broadcast on BBC Radio 3.
The course will be taught in English.
Application
Required documents:
Curriculum Vitae
2 text samples and/or a radio/audio report (link to mp3 file) and/or a recommendation from a university tutor
a short rationale as to why you would like to take part in the workshop
please indicate whether you would prefer to focus on written or audio content in week 2
Applicants are requested to merge all documents into ONE SINGLE PDF file (LASTNAME_Firstname_TalkingaboutMusic_2020.pdf) and e-mail it by 31 January 2020 to:
talkingaboutmusic@darmstaedter-ferienkurse.de
Please note that we cannot consider any remarks, links, or information outside the PDF!
If you have sound or video files, please upload them on a cloud and provide the link in the PDF, thank you!
If you have questions, please e-mail imd@darmstadt.de!
Applicants will be notified in February 2020. Online booking for this course will be opened afterwards to the chosen participants. They can receive a form by which the recognition of the project can be organized individually at their home university already in advance.
Important: Please take note of our data protection policy and the conditions for participation for the Darmstadt Summer Course before submitting your application.
Kate Molleson
Kate Molleson is a music journalist for The Guardian and The Herald and a presenter for BBC Radio 3. She makes radio documentaries (BBC Radio 4, BBC World Service) and contributes to magazines including Opera and Gramophone. She was commissioning editor of Dear Green Sounds, a history of Glasgow's music venues commissioned by UNESCO and published by Waverley Books in April 2015.
She grew up in various parts of Scotland and the far north of Canada and studied at the United World College of the Atlantic in Wales, McGill University in Montreal and King's College, London, where she researched early experimental radio and the operas of Ezra Pound. She was a copy editor, music critic and cycling columnist for the Montreal Gazette and deputy editor of Opera magazine before moving home to Scotland as the Guardian's music critic in 2010.
http://katemolleson.com
Peter Meanwell
Peter Meanwell is Artistic Director of Borealis – a festival for experimental music in Bergen, Norway. Commissioning and working with new composition, sound art and improvisation, he is interested in work that renegotiates the concert experience, and music that falls between the genre gaps. As a journalist he has written for The Wire and Songlines, and for more than ten years worked as a radio producer for the BBC; working primarily with classical and experimental music broadcasting, documentary making and ethnographic field recording.
He continues to work with radio, as co-director of Reduced Listening, an independent production company working with cultural documentary, sound installation and sound for the visual arts. He is a co-author of The Breakfast Bible, a compendium of breakfasts. In 2018 he was one of the Mentors of the Forecast platform at Haus der Kulturen der Welt Berlin.