Composing for Voices and Accordions


Workshop with Neue Vocalsolisten, Krassimir Sterev, Lucia Ronchetti & Malin Bång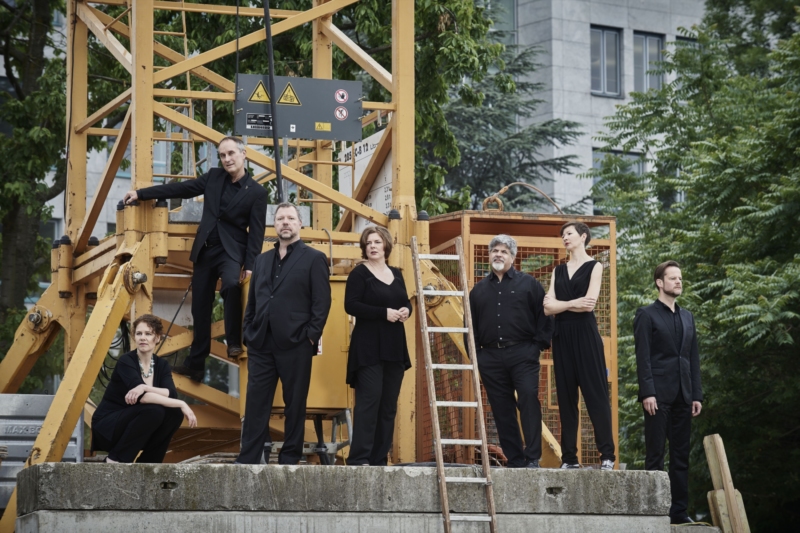 Workshop with selection process (Call for Scores & Sketches, Deadline: 15 December 2019)
Tutors: Johanna Vargas & Andreas Fischer (Neue Vocalsolisten), Krassimir Sterev, Lucia Ronchetti, Malin Bång
Workshop dates: six days tba.
Workshop times: 14.30–17.30 on all six days
Possible number of active participants: 15
Participants: Composers (chosen from call for scores & sketches, registered for composition), singers and accordionists (participants of the voice and accordion studios)
Application deadline for composers: ⚠️ 15 December 2019
Description
We know the partnership of voice and accordion well from old times: whenever an accompaniment was needed for singing and neither piano nor other bulky harmony instruments were at hand, the mobile version was used as an alternative. So, the accordion, the squeezebox, the bandoneon, the "Schifferklavier", the "Zerrwanst" – or other imaginative names given to the instrument – are indispensable for many kinds of artistic folkloristic music.
It is interesting to note that this connection, which has been tried and tested over centuries, has found no significant entry into contemporary music production; for voice and accordion, there are only very isolated works in the repertoire of recent decades.
At the same time, the special possibilities of such partnerships, merging and contrasting, demonstrably let composers' hearts beat faster. The more and less fruitful attempts to exorcise the primeval and the human from the two, to process them as pure sound generators, are respectable. However, a rest of "nest warmth", as with old married couples, remains.
The workshop "Composing for Voices and Accordions" is a joint project of the accordion studio of Krassimir Sterev and the studio for contemporary voice of Neue Vocalsolisten. Accompanying composers will be Lucia Ronchetti and  Malin Bång.
The workshop calls for works for one to three voices and one to three accordions. In accordance with the workshop character, the works should not last longer than five to seven minutes.
At the time of the application deadline, the participants of the voice studio will not yet be defined. Usually, there are many high female voices in the class and male voices are rather rare. Details will follow mid of April.
Application
Required documents:
CV
1 or 2 PDF scores of existing pieces (preferably for voices and/or accordions)
a short sketch for the planned composition
Applicants are requested to merge all documents into ONE SINGLE PDF file (LASTNAME_Firstname_Voice_Accordion_2020.pdf) and e-mail it by 15 December 2019 to:
voice@darmstaedter-ferienkurse.de
Please note that we cannot consider any remarks, links, or information outside the PDF!
If you have sound or video files, please upload them on a cloud and provide the link in the PDF, thank you!
All applicants will be notified before 22 January 2020 (start of the booking period). Composers accepted for the workshop will be given priority during registration and online booking for composition.
Important: Please take note of our data protection policy and the conditions for participation for the Darmstadt Summer Course before submitting your application.
If you have questions, please e-mail imd@darmstadt.de!