READER: FOR GEORGE LEWIS
07.08.2023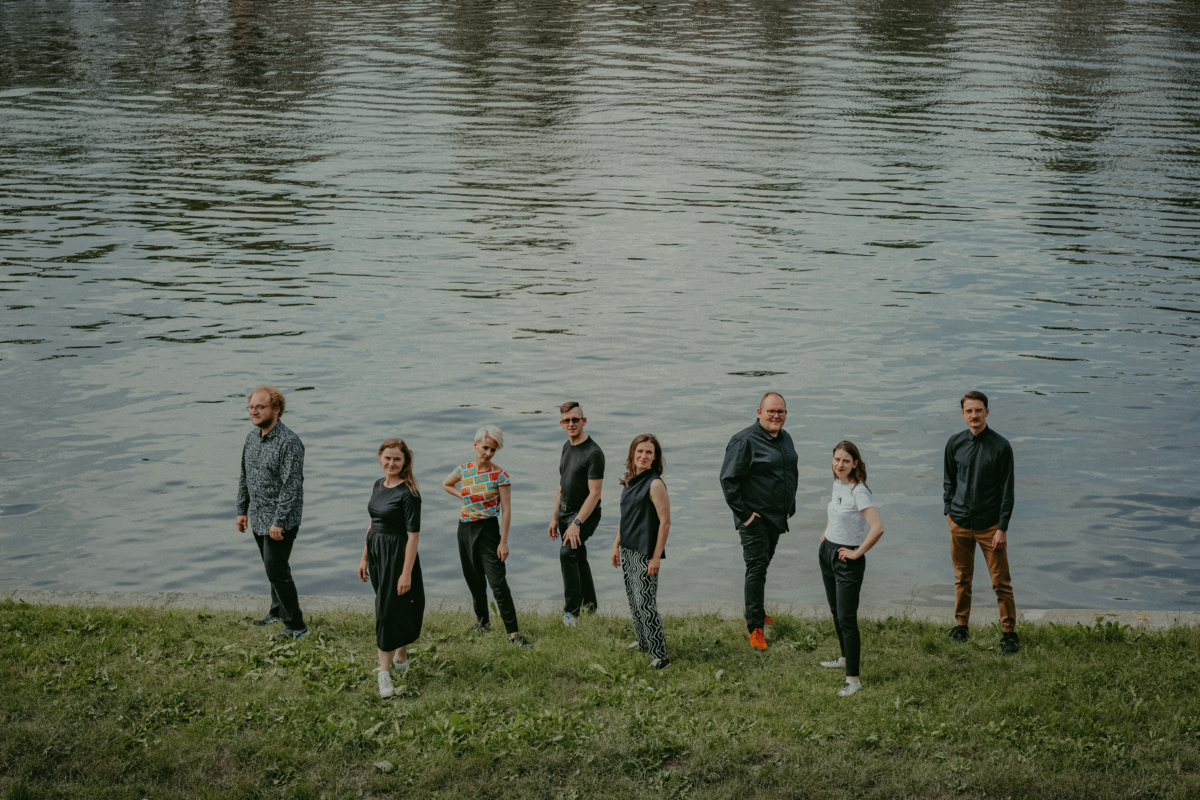 Tyshawn Sorey: For George Lewis (2021)
Spółdzielnia Muzyczna Contemporary Ensemble
He is one of the most fascinating and versatile artistic personalities you can imagine: Composer, brilliant percussionist, multi-instrumentalist, improviser, composition professor, conductor, band leader. But even if one is gifted with such talent, like U.S. musician extraordinaire Tyshawn Sorey, the artistic path often leads past doubts and questions, as we could learn from a portrait of Sorey in The New York Times Magazine. "You can never forget the bridge that carried you through," is a well-known saying that is also important to Tyshawn Sorey. He has dedicated pieces to several companions, including the homage to his friend and mentor George Lewis, a wonderfully monochrome flowing music that is also reminiscent of Morton Feldman.
It had been planned for a long time and now we are especially proud to finally be able to present this fascinating artist in Darmstadt and to have him on our team as a composition tutor. With the piece For George Lewis the Polish ensemble Spółdzielnia Muzyczna, one of the ensembles-in-residence of this year's Summer Course, will also present itself for the first time in Darmstadt before we will hear the group again on 12 August with new pieces from Poland. For now, it's time to dive in for an hour and let yourself be carried away. Or as Sorey puts it: "let the experience wash over you".
With the friendly support of the Ernst von Siemens Music Foundation and the Foundation for Polish-German Cooperation
As "arresting a figure in contemporary classical and experimental new music as he is in jazz (New York Times)," and a recipient of the MacArthur Fellowship in 2017, Tyshawn Sorey has carved out his own territory as a musician and composer whose range of vision, emotion and visceral power is a driving and defining force behind a young Black vanguard in new music.
For George Lewis – dedicated to the legendary avant-garde trombonist and composer – finds the composer testing the limits of the ensemble's imagination and concentration, and paints a wide-angle sonic canvas that is by turns taut, trenchant, and profoundly moving.
Spółdzielnia Muzyczna Contemporary Ensemble
Małgorzata Mikulska (Flutes)
Kamil Kuc (English Horn)
Tomasz Sowa (Clarinet)
Dmytro Pylypchak (Clarinet)
Aleksandra Krzak (Bassoon)
Konrad Gołda (French Horn)
Mateusz Rusowicz (Flugelhorn)
Kacper Świątek (Bass Trombone)
Paulina Woś (Violin)
Barbara Mglej (Violin)
Jan Czyżewski (Viola)
Jakub Gucik (Cello)
Iga Murawska (Double Bass)
Aleksandra Płaczek (Piano)
Aleksander Wnuk (Vibraphone)
Tomek Szczepaniak (Vibraphone)
© ️Klaudyna Schubert
© ️John Rogers
© ️Klaudyna Schubert