Aisha Orazbayeva


Violin Tutor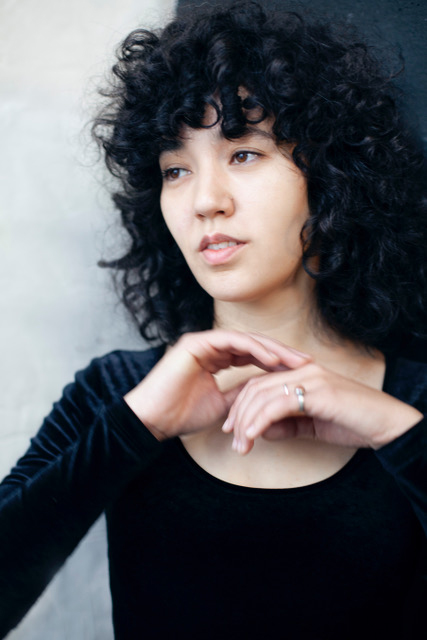 Born 1985 in Kazakhstan. Violinist Aisha Orazbayeva is renowned for her fearless interpretations of contemporary music and radical approach to old repertoire. She has released four critically acclaimed solo albums with music ranging from her own compositions to Telemann and Sciarrino, the New Yorker describing her latest release "Music for Violin Alone" as "unanimity of head, heart and hands". As a soloist she has performed internationally in venues such as New York's Carnegie Hall, HAU2 Berlin, La Maison de Radio France in Paris and Tokyo's SuperDeluxe. Aisha has given solo recitals for, amongst many others, Radio France, BBC Radio 3, Reykjavik Arts Academy, ICA and Gagosian Gallery in London as part of the Richard Serra exhibition.
Aisha has created music for film, theatre and dance. 2021 will see a premiere of "Heartbreaking Final", a stage piece in collaboration with Tim Etchells, writer and artistic director of Forced Entertainment, commissioned by Wiener Festwochen.
Together with pianist Mark Knoop Aisha received a Diapason d'Or for their recording of Morton Feldman's "For John Cage" in March 2019.
Aisha is a member of the ensembles Apartment House and Plus Minus in London as well as a regular guest with ICTUS in Brussels.
She studied in Kazakhstan, Italy and the United Kingdom and is based in the south of France.
Aisha Orazbayeva will be violin tutor in Darmstadt for the first time.