Elsa M'bala


Visiting Artist (Salim's Salon)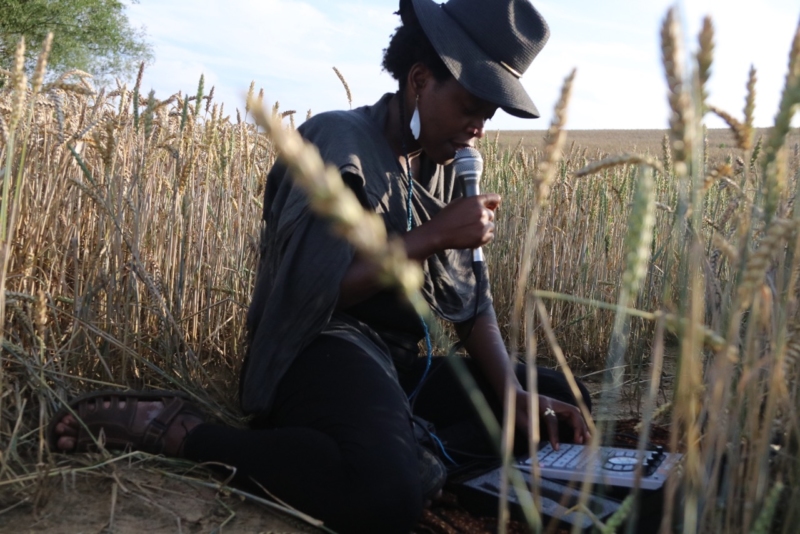 Elsa M'bala (aka AMET aka Anaba M'bala Elsa Tatiana) was born 1988 in Yaoundé, Cameroon. In 1999 she moved to Berlin, where she grew up. As a skilled social worker she carried out different projects with adolescents in Germany, Canada and Jamaica. Since 2009 she is a member of the band Rising Thought and since 2001 she works as a freelance educator. She lives in Germany and Cameroon, where she develops a cultural and pedagogical program. The complex experience of living as a black woman between two worlds is a central theme of her artistic activity as author, performer, and musician. In her texts and songs, M'bala takes a poetic and critical approach to investigating her life worlds, the conflicts that arise from these worlds and her desire for change.
What makes artistic collaboration work?
I believe listening to each other, like in basic communication, being present helps a lot.
How important is the context, in which you perform, to you?
I believe information can reach and enrich anyone at any given moments, so that I tend to focus more on the work then on the environment.
Where are the limits of notation?
There are many for me as a rhymical issue, since this form of musical interpretation is manly based on European standards.