شمس أسمى


Artist in Residence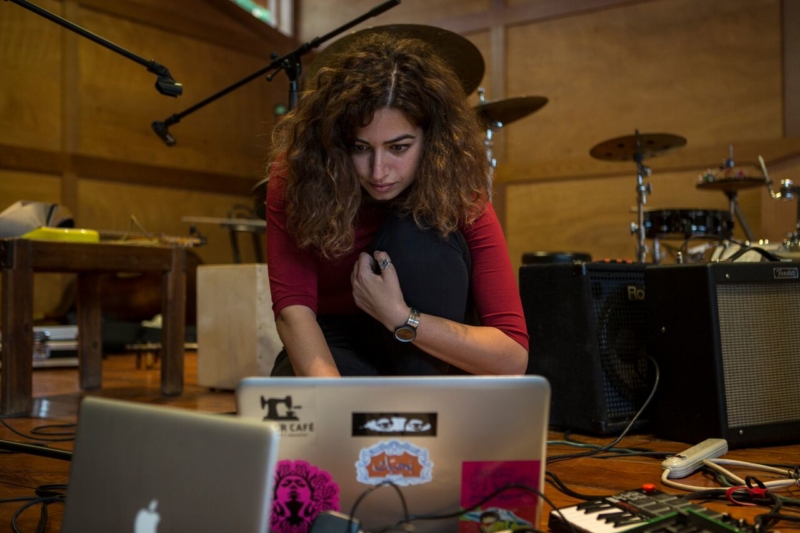 Born in 1991 in Damascus/Syria, Asma Ghanem (شمس أسمى) moved to Ramallah in Palestine with her family during negotiations on the Oslo Agreement. She is a visual artist & experimental musi­cian. She has a B.A. from The International Academy of Arts-Palestine & M.A. degree in Audi­o-Visual Arts from ISDAT (École supérieure des beaux-arts de Toulouse) in France.
Asma Ghanem describes her music as "experimental music and sound art that is based on thinking about music as well as our sonic experience", it is a testament to the environment in which she lives and creates, to the violence and political turmoil she has witnessed in the disputed Palestinian Territor­ies while at the same time exploring of the issues in everyday life.
Asma has participated in exhibitions, residencies and workshops in Italy, Germany, France, Aus­tria, USA, Lebanon, UAE, Norway, Jordan and Palestine and was awarded the 3rd prize in the YAYA (The Young Artist Award – The Hassan Hourani Award, 2016) for her experimental music project "Homeland is…". She was also awarded a special mention in the Palest'in & out Festival in Paris in 2015 for her Photography project. Asma Ghanem participated as a Fellow in OneBeat 2017 global music exchange, a U.S. State Department initiative managed by Bang on a Can's Found Sound Nation that each year brings outstanding individual musicians from around the world to the Unites States for four weeks of collaborative creation and performance.