Dafne Vicente-Sandoval


Bassoon Tutor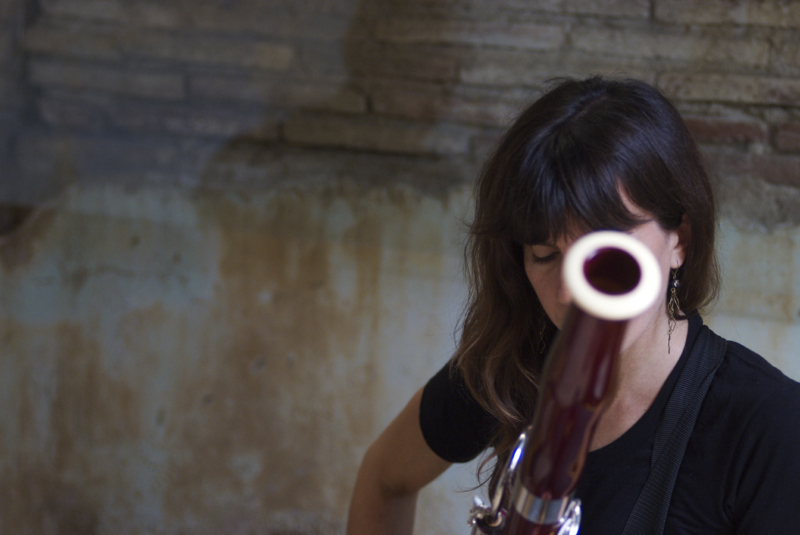 Born in 1979 in Paris/France. Dafne Vicente-Sandoval is a bassoon player who explores sound through contemporary music performance, improvisation and installations.     
Dafne has dedicated herself to an in-depth instrumental practice, emerging from an intuitive experimentation into the complexities of the bassoon's acoustical properties. Her work has translated into long-term collaborations with a handful of composers engaged in music that demands a high degree of critical interpretation (Éliane Radigue, Catherine Lamb, Jakob Ullmann, Peter Ablinger, Klaus Lang, Tashi Wada), leading to the creation of a significant body of solo pieces. Concurrently, improvisation has played an important role in her performing life. 
As an improviser, she has released two CDs, remoto and marne/seine on the French experimental music label Potlatch. She is also heard on the CD box set of various compositions by Jakob Ullmann, Fremde Zeit Addendum. The same label, Edition RZ, released in Spring 2018 a double CD with two solo pieces of Jakob Ullmann, Solo II and Müntzers stern, composed expressly for her.
After 2018 Dafne Vicente-Sandoval returns to Darmstadt to take over the Bassoon Studio.