Herbordt/Mohren


Artists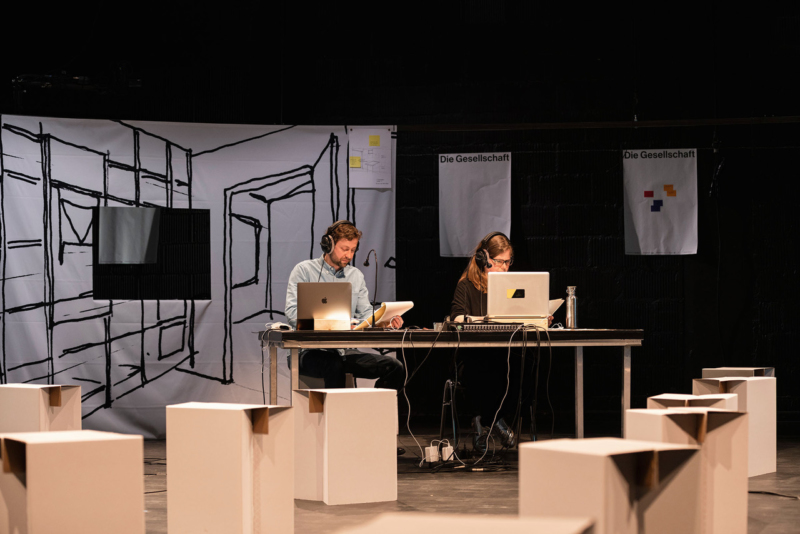 Who are we in a group?
We are a group of two. At least. But usually we are more. As an artists-duo we are practicing interdisciplinary approaches to theatre and are therefore continuously collaborating with performers, dramaturges, musicians, composers, visual artists, designers, authors and researchers. With most of them we are connected since more than 10 years. Through ties of shared interests and friendship. For each project the collaborating team finds itself in new constellations. Due to individual time schedules, (un-) available budgets or shifting working focuses. It's a lively organism, recently named The Institution. Our main goals are: extend the limits of an artform called theatre, question regulations, hierarchies and exclusions of existing infrastructures, find ways to interweave experimental art production with the needs and desires of an every-day-life.
About Herbordt/Mohren
Melanie Mohren und Bernhard Herbordt have been developing interdisciplinary projects in the border area of the performing arts. Their spatial and sound installations, audio pieces, performances, (music) theater works, exhibition and publication projects are based on extensive research, are presented internationally and have won numerous awards. In addition, Herbordt/Mohren curate and stage discursive event series, conferences and congresses, and regularly teach at art schools and universities in German-speaking countries and beyond. In 2012 they founded The Institution in Stuttgart. As a widely ramified art facility, The Institution works on an expanded concept of theater, in various formats and media on institutions and their actualization.