Jacqueline George


Visiting Artist (Salim's Salon)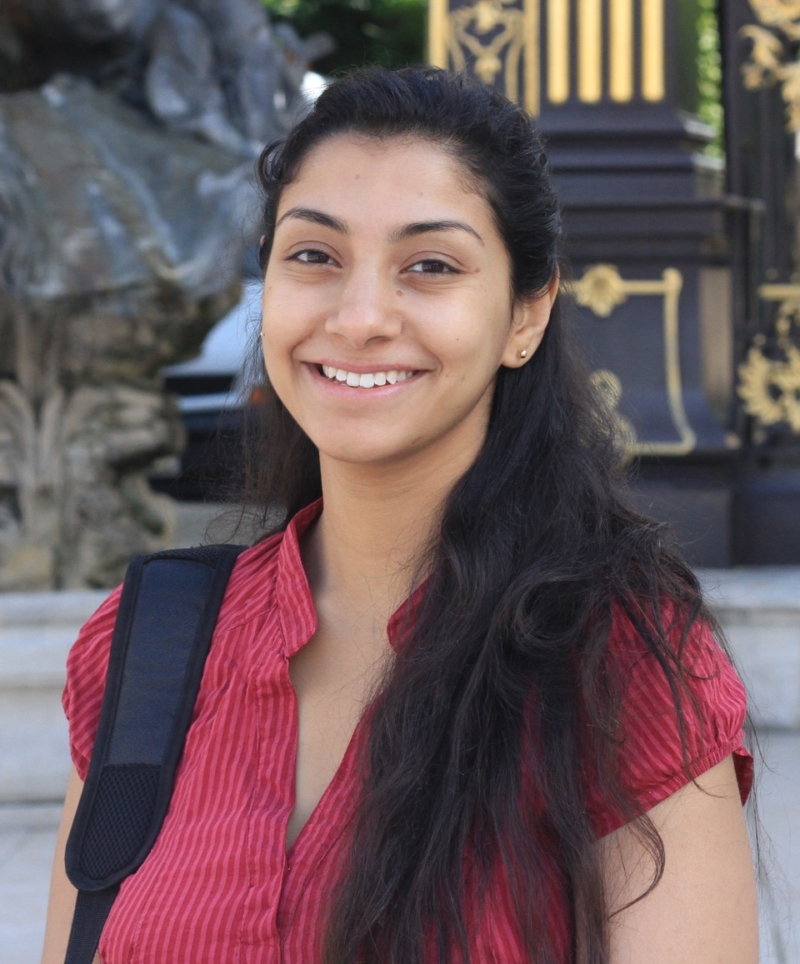 Born 1988, Jaqueline George is a sound and visual artist, living and working in Cairo, Egypt. In 2010 she graduated on the Faculty of Art Education with Masters degree in "Digital Games as an art medium". She is interested in field recordings, creative coding and human sounds, looking for creative potential inside Cairo's noise, besides writing texts for the vocals. She is fascinated by the ability of the sound to carry ideas and draw mental images. She experiments with creating special environments, using performance and visual elements, contemporary dance and videos. She also designs digital games as art works and composes music for them. Her works are based on mind maps and brainstorming results that revolve around self image, universe and the body, time and invisible reality. She works as a teacher and a moderator in the programs for developing children skills thorough creative thinking and teamwork. Presentations and Performances e.g.: Spor Festival (Aarhus), Free Music Festival (HKW Berlin), Borealis Festival (Bergen), Café OTO (London), Plattfone (Basel), Reithalle (Bern), Bad Bonne (Dudingen), The Palace (St. Gallen), Musique Action Festival (Vandœuvre-lès-Nancy), Inspire art space (Bahrain), D-CAF Festival (Cairo).
What makes artistic collaboration work?
Each part of the artistic collaboration gives its own experience to access new blending, leading to a new creation… as a development… expansion… widening. I think this is the purpose of artistic cooperation.
How important is the context, in which you perform, to you?
The Salim Salon project represents a new and nice situation for me to mix experiences, out of my usual circle, admixture in the others' stories. In Improvisation with high concentration in live composing.
www.jacquelinegeorgen.wixsite.com/jacquelinegeorge
http://soundcloud.com/jacqueline-george
www.fluid-radio.co.uk/2016/08/tiny-portraits-streets