Kirsten Reese


Tutor Composition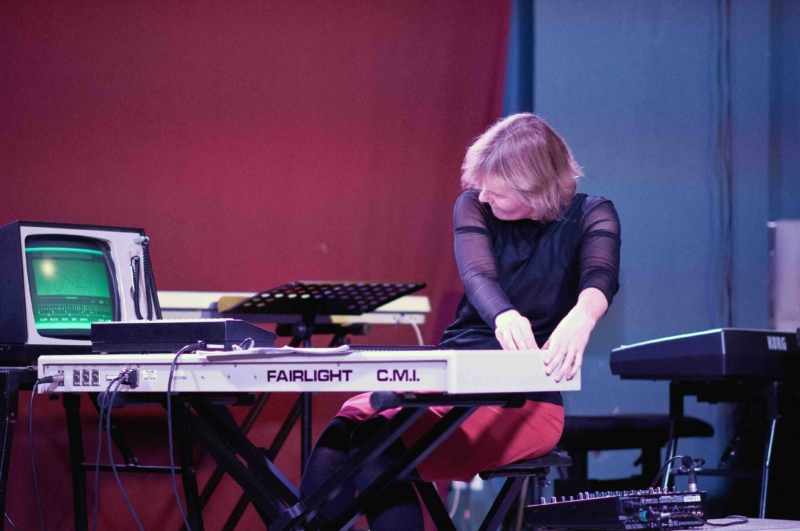 Born in 1968 in Kiel/Germany. Kirsten Reese grew up in the Rhineland, in Hong Kong and the Philippines and studied flute, electroacoustic music and composition in Berlin and New York City (1992/93).
Her works focus site-specific and performative aspects and the use of 'found sound' and archival and documentary material. Her interest for different loudspeaker and media constellations and the aura of historic electronic instruments is explored in the lightest words had the weight of oracles (2014) for Fairlight synthesizer and electric guitar and Atmende Kugel (breathing sphere) (2017) for six voices and Hermann Scherchens rotating loudspeaker sphere.
Another focus lies on compositions, installations and audiowalks for urban and rural landscapes, i.e. no voice audible but that of the sea on the far side (2013), installation in a sound damping cylinder structure in Aarhus harbour and KlangBallon (2010) for instruments, mobile loudspeakers, sensor data and three trumpets in a hot air balloon. Kirsten Reese's works for electronics/media and instruments and audiovisual installations were presented internationally in concerts and festivals, i.e. Wien Modern (2017), Heroines Of Sound (2015), Kunstfest Weimar (2015), Donaueschinger Musiktage (2013/2006) and Wittener Tage für neue Kammermusik (2011).
Since 2005, she teaches electroacoustic composition at the University of the Arts Berlin.
What is your favorite sound?
Always changing – at the moment it's four trams crossing at Rosenthaler Platz in Berlin.
How important is the context, in which your work is performed (or: in which you perform), to you? 
The context is everything, acoustic, atmospheric, social – before I think about a work, I imagine and investigate the context, this inspires me (sometimes, rarely, the context is purely my headspace, and is then brought to an outside context).
What do you want to find out with your music/art?
relationships of sound and structure and content