Zöllner-Roche-Duo


Duo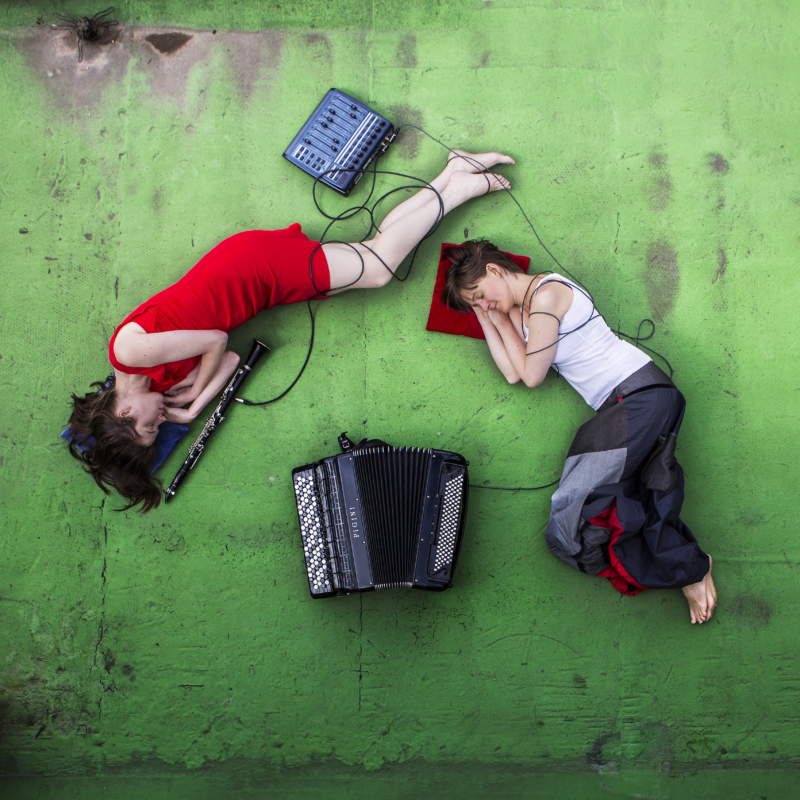 Accordionist Eva Zöllner and clarinetist Heather Roche are two of contemporary music's most versatile and adaptable voices. Known for their independent travels in experimental performance and extended techniques, the duo come together in concerts of constantly changing aesthetics and approaches. Adventurous music making, creative risk-taking and innovation characterize their work. In cooperation with composers from different parts of the world they create a new and exciting repertoire and bring it on stage.
Eva Zöllner is one of the most active accordionists of her generation. She appears in productions all around the world, ranging from experimental solo performances to collaborations with renowned orchestras. An important part of her work is the close collaboration with composers. Lately she has been particularly interested in the potential of the accordion within electroacoustic music and multimedia art. In 2021 she published her book Composing for the accordion.
Heather Roche lives in London. As a soloist and chamber musician she appears regularly at European festivals and with renowned ensembles. She wrote her doctoral thesis at the University of Huddersfield/UK, where she focused on collaboration between composers and performers. Her blog on writing for the clarinet attracts 90,000 viewers each year.