Print Your Booking Confirmation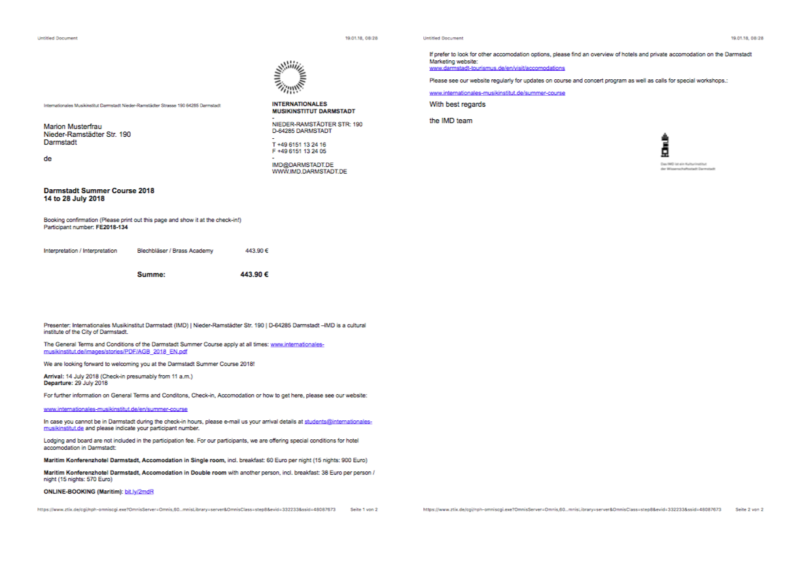 For check-in on 18 July in Darmstadt, you will need your booking confirmation on paper or on a mobile device. In the booking confirmation you also find the links for online booking of the Maritim Konferenzhotel Darmstadt.
In case you've forgotten to print this confirmation during the booking process, you can do it again anytime. Please follow the instructions below or in the PDF.
Please go to www.ztix.de/hp/customers/home.
There, you will enter the e-mail address that was used for your booking and the password that ztix had generated automatically for you. (Please click on "Passwort zurücksetzen" in the left menue in case you need a new password.)
After login on ztix.de, a list with your booking(s) is shown.
Please click on the respective course you've booked at the Darmstadt Summer Course 2020. After that, you see all booking details.
As a last step, please click on the button "Ticketdruck" to print or save the PDF booking confirmation.