Christine Chapman


Dozentin Brass Academy – Horn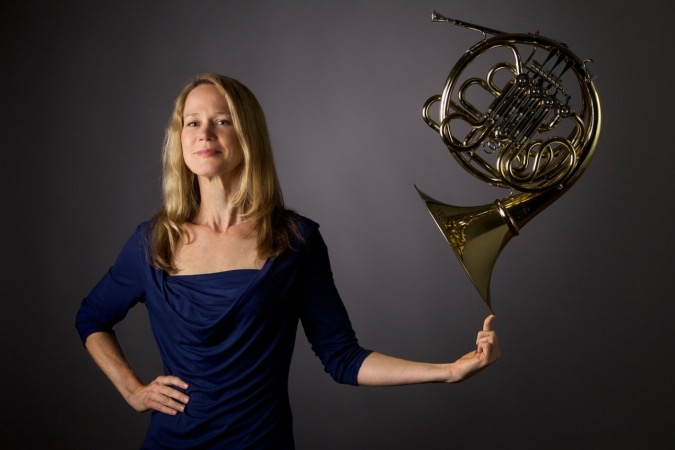 Raised in the coastline woods of Western Michigan, Christine Chapman has travelled far and wide to pursue her passion for music. In 1990, after finishing her musical studies at the University of Michigan and Indiana University, she broke out of the rural heartland of America for an orchestra job on the still new border between East and West Germany. The desire to gain a bit of work experience before returning to the States has since turned into a quarter of a century of exploration and adventure.
Chapman has followed many paths of artistic development, from intense chamber music with Marlboro Music Festival and tours, through major orchestra repertoire as principal horn in high profile European orchestras, to numerous performances and recordings with radio big bands and smaller jazz combos, all leading her to her present passion – contemporary performance.
As a member of Ensemble Musikfabrik, Christine Chapman has had the opportunity to collaborate directly with many of today's most celebrated composers, premiering and performing works by Karlheinz Stockhausen, Wolfgang Rihm, Enno Poppe, Tansy Davies and Georg Friedrich Haas, among others. The experience of playing "outside of the box", such as with the music of Harry Partch, La Monte Young, Sun Ra or Mouse of Mars, is the main impetus of her work. Outside of the box also means performing as a singer, film actress and even trumpeter: "Trying to see through the technicalities of playing to bring out the soul of the music; that is what's so exciting for me."
Christine Chapman will be tutor for French Horn at the Darmstadt Summer Course within the "Brass Academy" that will be conducted by Marco Blaauw.