Chaya Czernowin


Composing Tutor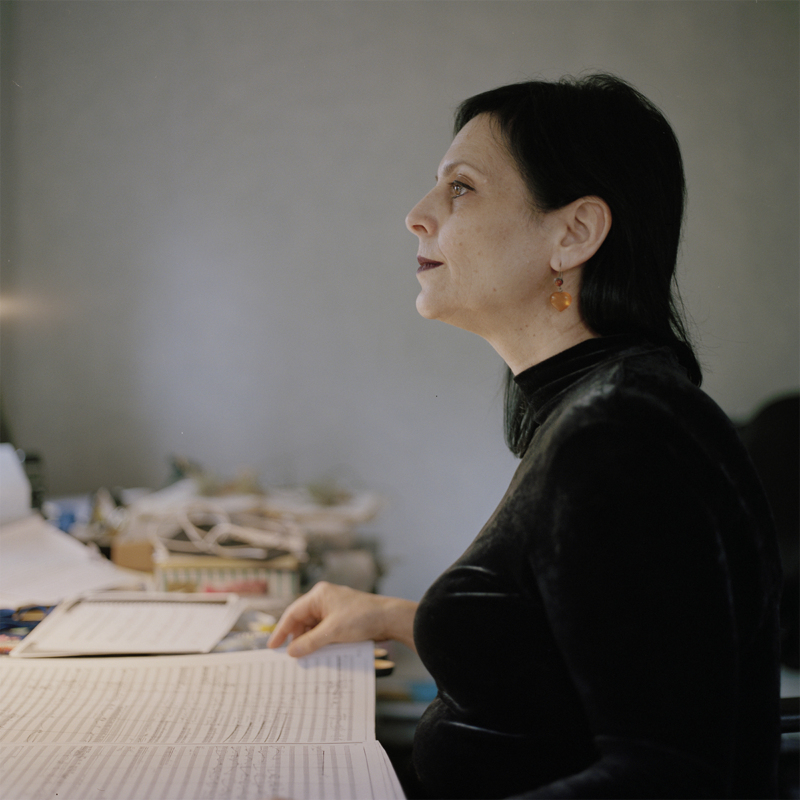 Born in 1957 in Israel. After her studies in Israel, at the age of 25, she continued studying in Germany (DAAD grant), the US, and then was invited to live in Tokyo (Asahi Shimbun Fellowship and American NEA grant), again in Germany (fellowship of Akademie Schloss Solitude) and in Vienna. Her music has been performed throughout the world, by some of the best orchestras and performers of new music. She has held a professorship at UCSD, was the first woman to be appointed as a composition professor at the University of Music and Performing Arts in Vienna, Austria (2006–2009), and at Harvard University, USA (2009 and on) where she has been the Walter Bigelow Rosen Professor of Music.
Czernowin's output includes chamber and orchestral music, with and without electronics, as well as four large scale works for the stage: Pnima…ins Innere (2000, Münchener Biennale), Zaïde / Adama (2006, Salzburger Festspiele), Infinite Now (2017, Opera Vlaanderen in Gent), Heart Chamber (2019, Deutsche Oper Berlin).
Prizes include the Kranichsteiner Musikpreis (1992) of the Darmstädter Ferienkurse, a composer's prize of Siemens Foundation (2003) and of the Rockefeller Foundation (2004), a nomination as a fellow to Wissenschaftkolleg Berlin (2008), the Fromm Foundation Award (2009), a Guggenheim Foundation fellowship (2011) and the Heidelberger Künstlerinnenpreis (2016). Czernowin was chosen as a member of the Akademie der Künste in Berlin in 2017.
Her music is published by Schott Music and recorded on Mode records NY, Wergo, Col Legno, Deutsche Gramophone, Kairos, Neos, Ethos, Telos and Einstein Records. She lives near Boston with composer Steven Kazuo Takasugi.