Yaron Deutsch


Guitar & E-Guitar Tutor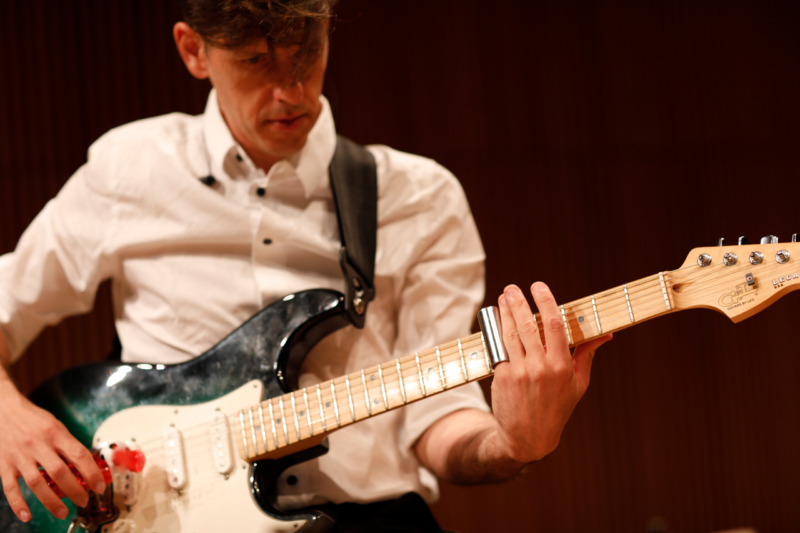 Born in 1978 in Tel Aviv. Yaron Deutsch is the guitarist and artistic director of Nikel – a quartet of mostly twentieth century developed instruments, dedicated to the performance of new music. With the quartet or as a soloist, he continuously collaborates with both established and young composers on the performance of new repertoire.
As a guest, he regularly plays with ensemble Klangforum Wien. Occasionally he performed with Ensemble ascolta (Stuttgart/Germany), Ensemble Court-circuit (Paris), Ensemble Ictus (Brussels), Ensemble PHACE (Vienna), Ensemble Musikfabrik (Cologne/Germany), Talea Ensemble (New York), Berner Symphonieorchester, Israel Philharmonic Orchestra, Orchestra Sinfonica Nazionale della Rai (Turin), Radio-Symphonieorchester Wien, Symphonieorchester des Bayerischen Rundfunks, Los Angeles Philharmonic, SWR Symphonieorchester and Luzerner Sinfonieorchester in which he played under Sylvain Camberling, Titus Engel, Peter Eötvös, Johannes Kalitzke, Zubin Mehta, Emilio Pomàrico and Ilan Volkov among others.
Apart from his performative activities, he is the Artistic Director of "Tzlil Meudcan" (in Hebrew: "Update Tone") – The International Festival for Contemporary Chamber Music, Tel Aviv.