Bassoon
Studio Katherine Young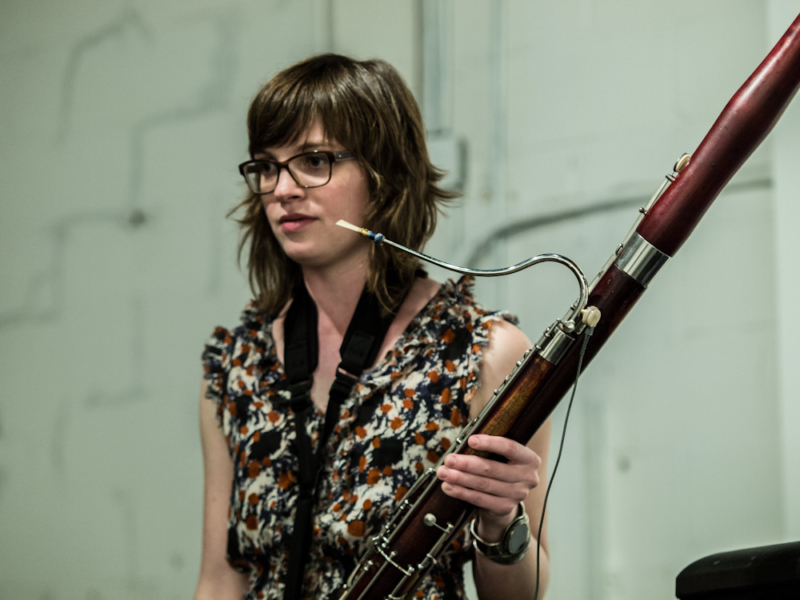 Two-week instrumental studio
Tutor: Katherine Young
Course fee: 450€ (+15€ system and booking fees)
We invite curious and open-minded bassoonists to join us for the 2023 Summer Course as we explore experimental approaches to creating new music with the bassoon.
The Bassoon Studio will be led by composer-improviser-bassoonist Katherine Young. She intends to bring together a dynamic and diverse cohort of bassoonists interested in developing, critically analyzing, and playfully engaging with experimental practices using this instrument, their bodies, and electronics.
All participants will have the opportunity to:
Share exciting repertoire in a supportive environment;
Workshop and compose new works for one or more players;
Improvise and explore performance practices involving open forms and real-time composition;
Experiment hands-on with amplification and electronics systems.
Participants are explicitly invited in expanding their creative practice. Previous experience with composition, improvisation, or using electronics is not required. The goal is to cohere a respectful and collaborative cohort and to create an environment in which all may feel ready to take creative risks. The Bassoon Studio participants will have opportunities to present their work throughout and at the end of the two weeks. Each participant will prepare an original piece to present on at least one showroom.