Bassoon


Studio Dafne Vicente-Sandoval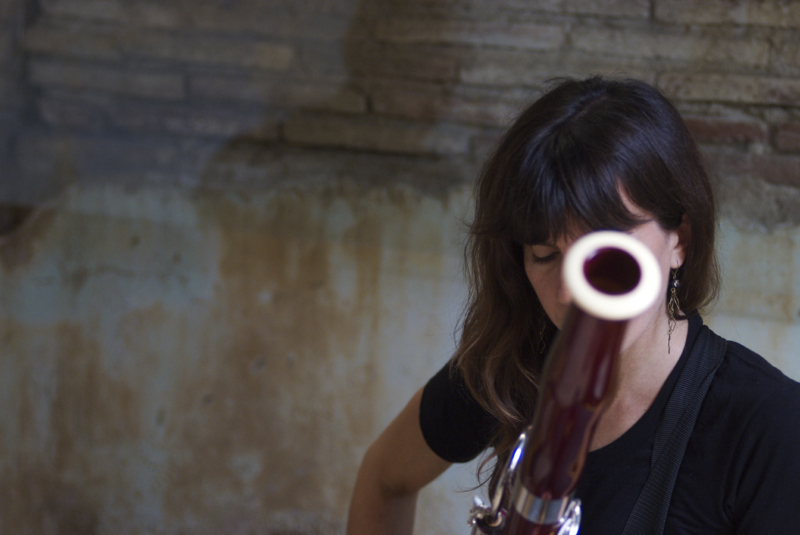 In-person teaching in Darmstadt
Course fee: 330€ (+11€ system and booking fees)
The main focus of the bassoon course will be on developing personal strategies to approach both the instrument and the score in a creative manner.
A selection of recent solo pieces for bassoon will be suggested to the participants prior to the course. The participants are also encouraged to bring pieces resulting from personal collaborations with composers, whether already completed or still in progress.
The pieces will provide starting points from which we will pursue more open-ended explorations of the instrument, in an attempt to reach a practical understanding of its complex vibrational behavior as well as a basic theoretical knowledge of its acoustics. Technical aspects such as microtonality, overtones, formants, tuning and glissandi will be touched upon. Time will also be dedicated to trying various interesting ways of transforming the instrumental identity through amplification. A focus this year will be on the behavior of the bassoon sound in space. We will try out different types of rooms in order to observe how the minute details of a played tone are shaped by the acoustics.
Improvisation may also play a role in our course, but a background in improvisation is not a requirement for participation.
The course aims to provide its participants with various experiences which could be inspiring for their own further collaborations with composers, rather than focusing exclusively on the pre-existing repertoire. The emphasis will therefore be on an approach involving experimentation, with its attempts and failures, rather than aiming at a finished result in a concert situation.
The time will be divided between individual and collective lessons.
Suggested pieces:
Mark Andre: da (2011) for bassoon and ensemble
Pierluigi Billone: Legno. Edre II. Edre (2003) for solo bassoon
Phill Niblock: Praised Fan (2017) for bassoon and recorded samples
Peter Ablinger: Fagott und Rauschen (2013) for bassoon and noise
Michael Pisaro: melody, silence (2) (2016) for solo bassoon
(Scores can be provided on request.)