Anna Thorvaldsdottir
Composer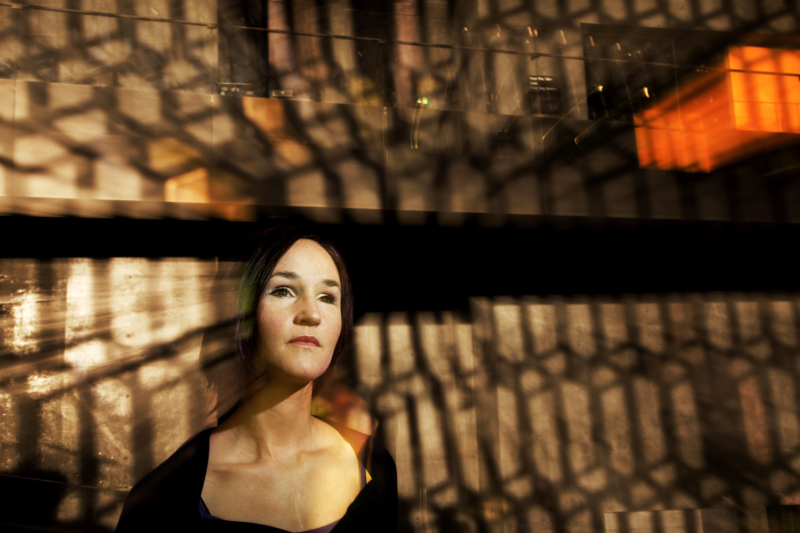 Born in 1977 in Reykjavík/Iceland. Anna Thorvaldsdottir's "seemingly boundless textural imagination" (NY Times) and striking sound world has made her "one of the most distinctive voices in contemporary music" (NPR). Her music is composed as much by sounds and nuances as by harmonies and lyrical material – it is written as an ecosystem of sounds, where materials continuously grow in and out of each other, often inspired in an important way by nature and its many qualities, in particular structural ones, like proportion and flow.
Portrait concerts with her music have been featured at several major venues and music festivals, including Wigmore Hall, Tanglewood Festival of Contemporary Music, Lincoln Center's Mostly Mozart Festival in NYC, London's Spitalfields Music Festival, Münchener Kammerorchester's Nachtmusic der Moderne series, the Composer Portraits Series at NYC's Miller Theatre, the Leading International Composers series at the Phillips Collection in Washington DC, Knoxville's Big Ears Festival, Chicago's Museum of Contemporary Art, Brooklyn's National Sawdust, and Gothenburg Symphony Orchestra's Point Festival. Other prominent venues and festivals include the BBC Proms, Aldeburgh Festival, London's Royal Opera House, Southbank Centre, Lucerne Festival, Tanglewood Music Festival, Pierre Boulez Saal Berlin, ISCM World Music Days, Nordic Music Days, Ultima Festival, Beijing Modern Music Festival, Reykjavik Arts Festival, Tectonics, Huddersfield Contemporary Music Festival, Helsinki's Musica Nova Festival, and the Kennedy Center in Washington DC.
Anna Thorvaldsdottir is currently based in London. In 2023, she is in residence at the Aldeburgh Festival and Tanglewood Festival of Contemporary Music. She holds a Ph.D. from the University of California in San Diego.