Arditti Quartet


String Quartet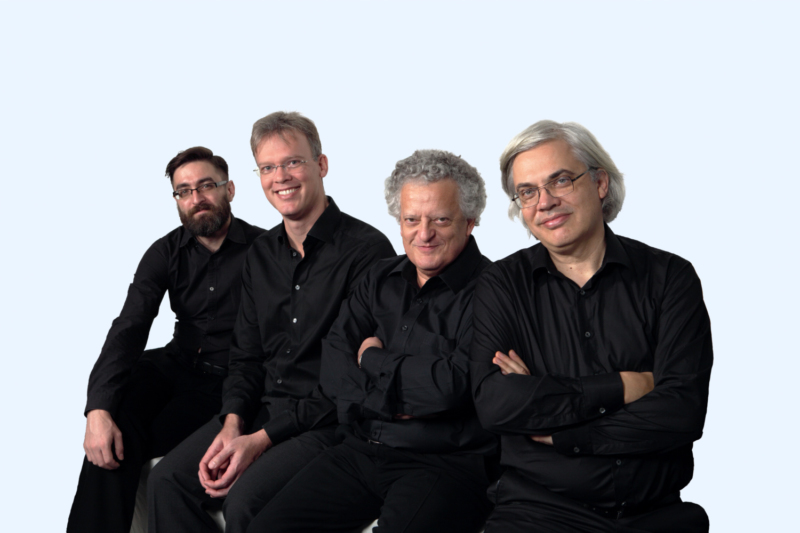 The Arditti Quartet enjoys a global reputation for their spirited and technically refined interpretations of contemporary and earlier 20th century music. Several hundred string quartets have been written for the ensemble since its foundation by violinist Irvine Arditti in 1974. These works have left a permanent mark on 20th century repertoire and have given the Arditti Quartet a firm place in music history. Composers such as Adès, Aperghis, Birtwistle, Cage, Carter, Dufourt, Dusapin, Ferneyhough, Francesconi, Fure, Gubaidulina, Harvey, Hosokawa, Kagel, Kurtág, Lachenmann, Ligeti, Nancarrow, Pagh-Paan, Rihm, Scelsi, Sciarrino, Stockhausen, Walshe and Xenakis have entrusted the world premieres of their music to them, and the quartet's repertoire comprises all of the string quartets of many composers. 
The ensemble believes that close collaboration with composers is vital to the process of interpreting modern music and therefore attempts to collaborate with every composer whose works it plays. The Arditti Quartet's extensive discography now features well over 200 CDs. 
The ensemble has received many prizes for its work. It has won the Deutscher Schallplatten Preis several times and the Gramophone Award for the best recording of contemporary music three times. The prestigious Ernst von Siemens Music Prize was awarded to them in 1999 for lifetime achievement in music, setting the quartet on a par with other winners such as Berio, Britten, Carter, Ferneyhough, Lachenmann, Ligeti and Rihm.