Emilio Pomàrico
Conductor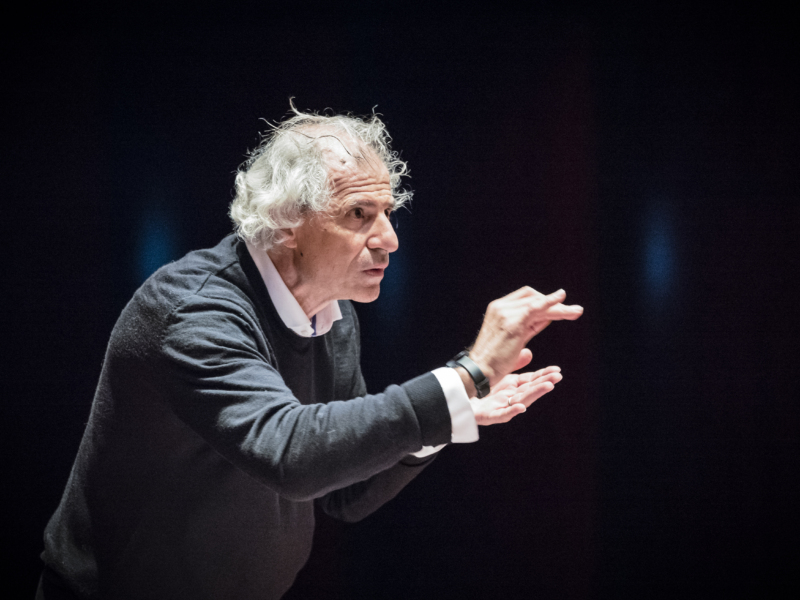 Born in 1954 in Buenos Aires/Argentina. Italian conductor and composer Emilio Pomàrico is today considered one of the leading interpreters of contemporary music. He appears regularly at the most important international music festivals, as well as prominent opera and concert institutions across Europe and beyond. A fervent advocate of young generations of composers, Emilio Pomàrico has so far dedicated large part of his career to premiering the works of the newest names of contemporary music. He has also built deep and lasting bonds with some of the greatest composers of our time, conducting many momentous world premieres of their works.
Over the past decade, Emilio Pomàrico has worked closely with the composer Georges Aperghis, creating several of his works throughout Europe. These include "Teeter-Totter" (2008), "Situations" (2013) with Klangforum Wien at the Donaueschingen Musiktage, "Etudes Pour Orchestre I-IV" at the Cologne Philharmonic (2013), "Etudes Pour Orchestre V-VI" and "Concerto for Accordion" with the BRSO at the Festival Musica Viva in Munich in 2015 and 2016, "Der Lauf des Leben" in 2020 at the Berlin Philharmonic, with Klangforum Wien and Neue Vocalsolisten Stuttgart. Pomàrico also directed the premiere of a first version of Georges Aperghis' "Migrants" at the MaerzMusik Festival in Berlin in 2018 and in 2022 the full-length version of the piece at the Festival Musica in Strasbourg.
A rich discography of creations conducted by Emilio Pomàrico is published by Kairos, NEOS, WERGO, ECM, AEOM, col legno. A CD of his compositions is also published by Zeitklang.