Irvine Arditti
Violin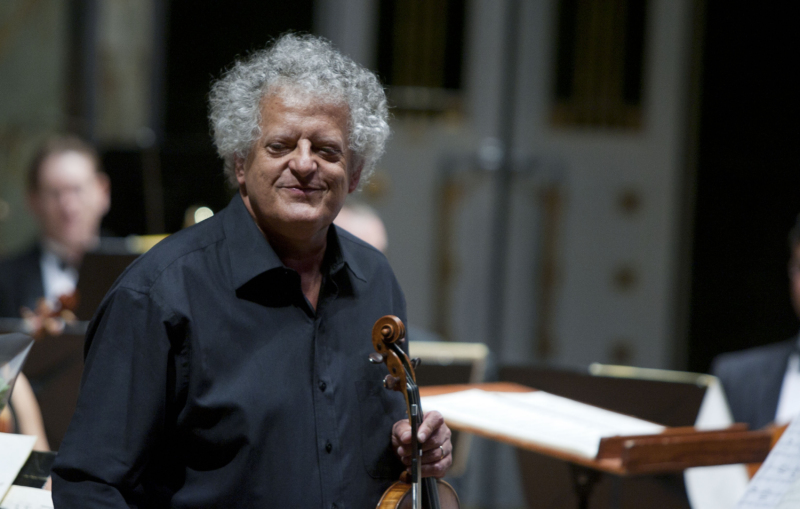 For several decades Irvine Arditti has been considered to be one of the most important performers in the new music world. In addition to his legendary career as first violinist of the Arditti Quartet, Irvine Arditti has also given life to many solo works. Born in London in 1953, Irvine Arditti began his studies at the Royal Academy of Music at the age of 16. He joined the London Symphony Orchestra in 1976 and after two years, at the age of 25, became its Co-Concert Master. He left the orchestra in 1980 in order to devote more time to the Arditti Quartet which he had formed while still a student.
Irvine Arditti has given the world premières of a plethora of large scale works especially written for him. These include Xenakis' Dox Orkh and Hosokawa's Landscape III, both for violin and orchestra, as well as Ferneyhough's Terrain, Francesconi's Riti Neurali and Body Electric, Dillon's Vernal Showers and Harvey's Scena, Paredes Señales, Pauset's Vita Nova, Reynolds Aspiration and Sciarrino's Le Stagioni Artificiali all for violin and ensemble.
He has appeared with many distinguished orchestras and ensembles including the Asko Ensemble, Avanti, Bayerische Rundfunk, BBC Symphony, Berlin Radio Symphony, Royal Concertgebouw, Ensemble Contrechamps, Ensemble Modern, Junge Deutsche Philharmonie, London Sinfonietta, Orchestre National de Paris, Het Residentie den Hague, Rotterdam Philharmonic, Munich Philharmonic, Nieuw Ensemble, Nouvel Ensemble Modern, Oslo Sinfonietta, Philharmonia orchestra, Schoenberg Ensemble, Ensemble Signal. His performances of many concertos have won acclaim by their composers, in particular Ligeti and Dutilleux.
As well as having recorded over 200 CDs with the Arditti Quartet, Irvine Arditti has built an impressive catalogue of solo recordings. His CD of solo violin works by composers such as Carter, Estrada, Ferneyhough and Donatoni, as well as his recording of Nono's La Lontananza, both on the label Montaigne Auvidis, have been awarded numerous prizes. His recording of Cage's Freeman Etudes for solo violin, as part of his complete Cage violin music series for American label Mode, has made musical history. The complete Mode recordings of Berio's Sequenza's, on which Irvine recorded the violin sequenza won the Deutsche Schallplattenpreis in 2007, and was awarded best contemporary music release by the Italian music magazine Amadeus in 2008. The violin concertos by Berio, Xenakis and Mira, recorded in Moscow with the Moscow Philharmonic Orchestra, are featured on a disc by Swedish label Bis. Recently released on the Mode label was Paredes Señales with Ensemble Signal conducted by Brad Lubman.