Jennifer Walshe


Tutor Composition & Performance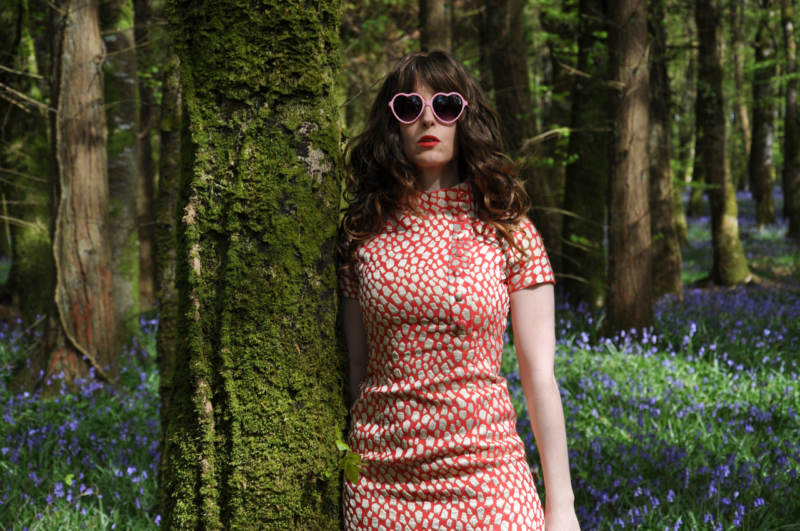 Born 1974 in Dublin/Ireland. She studied composition with John Maxwell Geddes at the Royal Scottish Academy of Music and Drama, Kevin Volans in Dublin and graduated from Northwestern University, Chicago, with a doctoral degree in composition 2002 with Amnon Wolman and Michael Pisaro. Jennifer won the Kranichsteiner Musikpreis at the Internationale Ferienkurse für Neue Musik in Darmstadt. She was a fellow of Akademie Schloss Solitude, Stuttgart, was a guest of the DAAD Berliner Künstlerprogramm and of the Fondazione Claudio Buziol. She also was composer-in-residence in South Dublin County for In Context 3 . Besides, she was awarded from the Foundation for Contemporary Arts, New York and the Praetorius Music Prize for Composition by the Niedersächsisches Ministerium für Wissenschaft und Kultur. She is currently Reader in Music at Brunel University, London where she also lives.
Jennifer's work has been performed and broadcasted all over the world by ensembles such as Alter Ego, ensemble recherche, the National Symphony Orchestra of Ireland, Orchestra Sinfonica del Teatro La Fenice, Solistenensemble Kaleidoskop, Ensemble Resonanz, Apartment House, ensemble Integrales, Neue Vocalsolisten Stuttgart, Stuttgarter Kammerorchester, Schlagquartett Köln, Crash Ensemble, Con Tempo Quartet, ensemble ascolta, Champ d'Action, ensemble laboratorium, ensemble ]h[iatus, ensemble surplus, trio nexus, the Rilke Ensemble, the Irish Chamber Orchestra, the Irish Youth Wind Ensemble, Bozzini Quartet, Callino Quartet, Ensemble 2000, Concorde, Kaleidoscop, Black Hair, Continuum, Ensemble Musica Nova, ensemble chronophonie, the Scottish Chamber Orchestra Wind Quintet, the Hebrides Ensemble, Psappha and Q-02 among others.
In addition to her activities as a composer, Jennifer frequently performs as a vocalist, specialising in extended techniques. Many of her recent compositions were commissioned for her voice in conjunction with other instruments, and her works have been performed by her and others worldwide at countless festivals such as Experimental Intermedia (New York), Maerzmuzik (Berlin), Ars Musica (Brussels), Ultima (Norway), Donaueschinger Musiktage, the Huddersfield Contemporary Music Festival, Late Music Festival (York), SoundField (Chicago), Music at the Anthology (New York) and many others. Jennifer is also active as an improviser, performing regularly with musicians in Europe and the U.S., and in her duo Ma La Pert with Tony Conrad.
Since 2007 Jennifer Walshe has developed Grúpat, a project in which Walshe has assumed twelve different alter egos – all members of art collective Grúpat – and created compositions, installations, graphic scores, films, photography, sculptures and fashion under these alter egos.
Jennifer Walshe has been tutor for composition at the Darmstadt Summer Course since 2012.
What would be important for you when curating a concert/festival?
To programme music that represents the wide range of experiences in the world we live in. That means a lot of work, a lot of research, actively looking for new music, not just relying on habits, fashions, and what we've been traditionally told is the canon.
Which skill, that you've learned by working with other artists or ensembles, helps you in everyday life? 
Free improvisation – listening, being present, saying "yes, and…".
Which sound is special for you?
When I was a student living in Chicago in the late '90s my mother used to make field recordings on a cassette dictaphone and post the tapes to me. She would narrate the sounds as she recorded them – "this is the brush hitting against the gas canister… this is next door's dog." These are probably the sounds that are dearest to me.