Darmstadt On Air #23


Poetics of Fallibility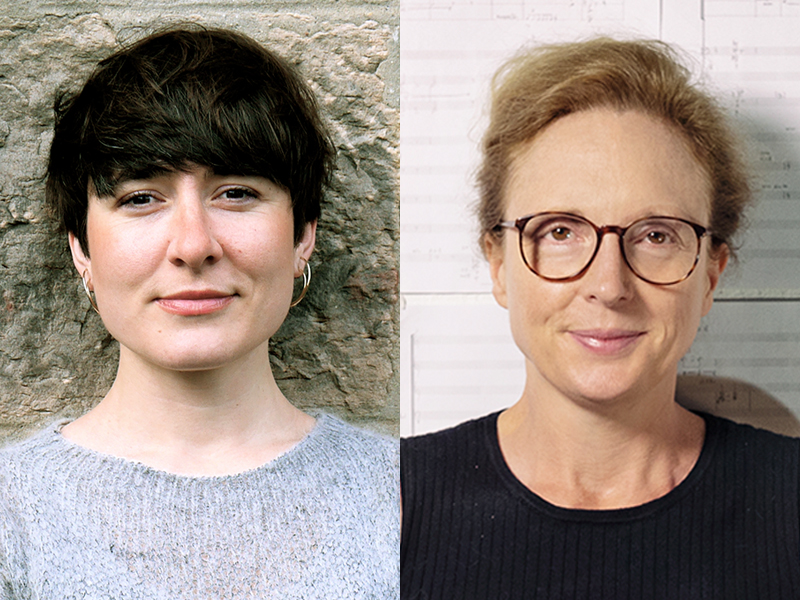 This years' Darmstadt festival and academy are wrapped up, but the conversations will continue. For 🔴 Darmstadt On Air #23 the music journalist Kate Molleson met the composer Rebecca Saunders on Zoom some days after the Darmstadt closing concert on 11 August 2021, where Rebecca's piece dust had been premiered in a new version for percussion ensemble. Rebecca Saunders has been composition tutor at Darmstadt many times. This year, she worked with the Darmstadt percussion class and developed a new version of dust together with Christian Dierstein, Dirk Rothbrust and Summer Course participants.
Kate and Rebecca take the different incarnations of the piece as a kind of lens into Rebecca's work as a whole. They talk about the difficulties of writing texts on music, about bodies, gestures and theatrical elements of the performance, about working and composing under Covid conditions, about tradition and about fallibility and how to celebrate the humanness of a performance.
Interview with Christian Dierstein and Dirk Rothbrust on Rebecca Saunders' piece dust: Program Dossier
More about Rebecca Saunders: https://www.rebeccasaunders.net
More about Kate Molleson: http://katemolleson.com
Many thanks to Rebecca Saunders and Kate Molleson, to Stefan Prins for the jingle, and to Lennard Schubert!

Darmstadt On Air is also available on Spotify, Apple Podcasts and Google Podcasts.
© ️Kate Molleson: private; Rebecca Saunders: Astrid Ackermann