Flute


Studio Claire Chase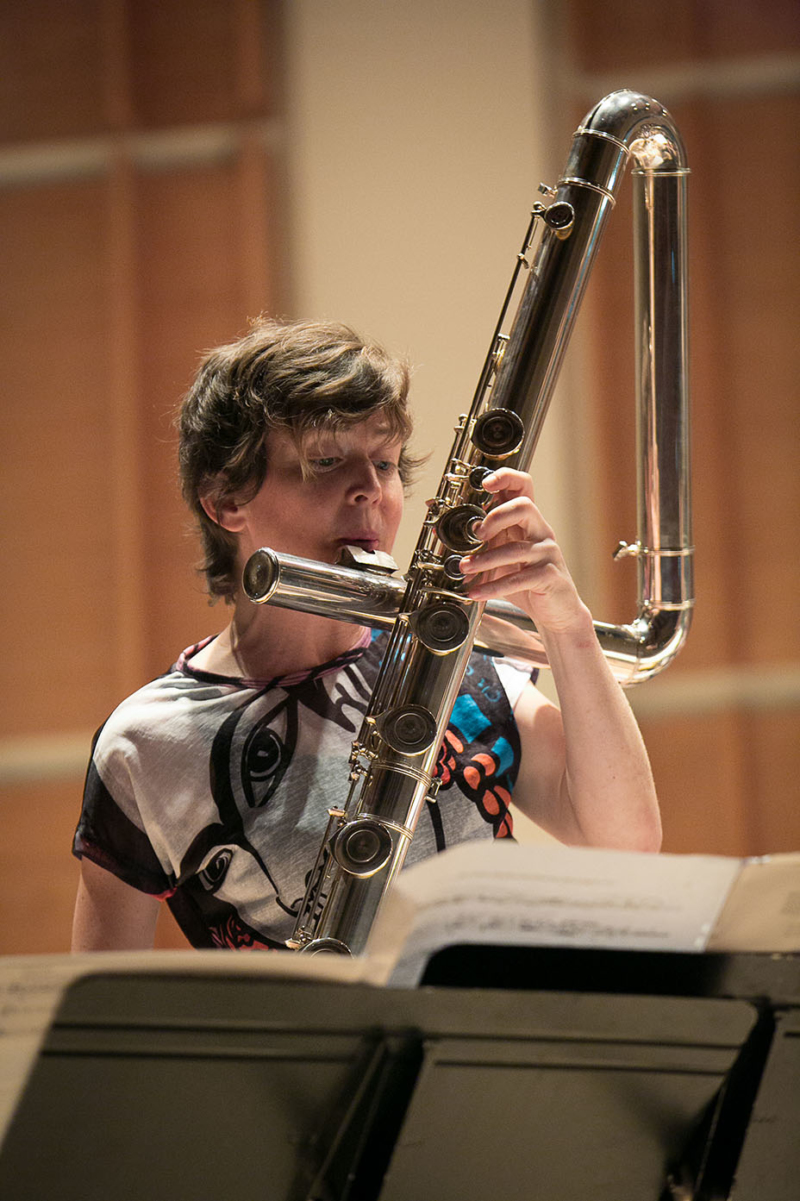 Two-week instrumental studio with selection process
Tutor: Claire Chase
Deadline for applications: 31 March 2020
Description
Claire Chase invites flutists to apply to the 2020 Darmstadt Summer Course who seek to expand and deepen their practice of contemporary solo and chamber music in a collaborative learning environment. Preference will be given to flutists who present emergent (post-2000) repertoire lists that feature female, non-binary and nonwhite composers. If students are interested, Chase will make the entirety of the "Density 2036" repertory (2013-2018) available for study and performance as a part of this course. Our studio will be grounded in a lively exchange of ideas, new repertoire, new performance practices, and we will engage in an ongoing discussion about curation, collaboration and cultural advocacy as part of our work together.
Application
Flute tutor Claire Chase will choose the participants of her interpretation studio.
Required documents:
short CV
3 contrasting recordings (please send links only!) of solo repertoire, including at least one video
a proposed repertoire list (solo and chamber) for Summer 2020 study
motivation, 250 words max, about: Why do you want to study at Darmstadt this summer? What do you hope to take away from this course? What do you aim to contribute to it?
Applicants are requested to merge all documents into ONE SINGLE PDF file (LASTNAME_Firstname_Flute_2020.pdf) and e-mail it by 31 March 2020 to: flute@darmstaedter-ferienkurse.de
Please note that we cannot consider any remarks, links, or information outside the PDF!
If you have sound or video files, please upload them on a cloud and provide the link in the PDF, thank you!
There are 12 places available, and a selection of participants will be made once the deadline for applications has passed.
Applicants will be notified by mid of April 2020. Online booking for this studio will be opened afterwards to the selected participants.
Important: Please take note of our data protection policy and the conditions for participation for the Darmstadt Summer Course before submitting your application.