Olga Neuwirth


Composition Tutor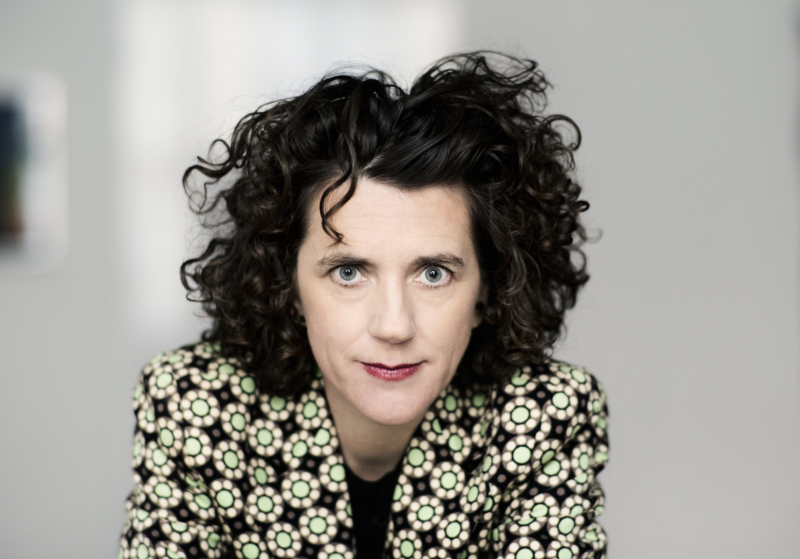 Born in 1968 in Graz/Austria. Olga Neuwirth studied composition at the University of Music and Performing Arts Vienna and San Francisco Conservatory of Music, she also studied painting and film at San Francisco Art College. Her composition teachers included Adriana Hölszky, Tristan Murail and Luigi Nono. She sprang to international prominence in 1991, at the age of 22, when two of her mini-operas with texts by Nobel Prize-winner in Literature Elfriede Jelinek were performed at the Vienna Festwochen. Since then, her works have been presented worldwide.
Highlights include two portrait concerts at the Salzburg Festival (1998); her multi-media opera Bählamms Fest (1993/98) after Leonora Carrington; Clinamen/Nodus for Pierre Boulez and the London Symphony Orchestra (2000); Composer-in-Residence at the Lucerne Festival in 2002 and in 2016; world premiere of her music-theater work Lost Highway (2003), after David Lynch which won a South Bank Show Award (ENO at the Young Vic, 2008); and two new operas while living in New York City (2010/11) – The Outcast-Homage to Herman Melville and American Lulu, based on Alban Berg's Lulu. For over 30 years Olga Neuwirth's works have explored a wide range of forms and genres: operas, radio plays, sound installations, art works, photography and film music. In many works she fuses live-musicians, electronics and video into audio-visual experiences. Among numerous prizes, she was the first-ever woman to receive the Grand Austrian State Prize in the category of music (2010).
Masaot/Clocks without Hands was premiered under Daniel Harding in 2015; the US premiere took place in New York City at Carnegie Hall (co-commissioner), conducted by Valery Gergiev; the Cleveland Orchestra under Franz Welser Möst performed the work in Autumn 2019. The BBC Proms programmed Aello-ballet mecanomorphe in August 2018 for Claire Chase and the Swedish Chamber Orchestra. Most recently her new opera Orlando after Virginia Woolf homonymous novel was premiered at the Vienna State Opera in December 2019, the first woman commissioned in the 150 year history of the house and was named "World Premiere of the Year" by the magazine Opernwelt. A new work for orchestra, countertenor and children's chorus Keyframes for a Hippogriff – in memoriam Hester Diamond was commissioned for world premiere by the New York Philharmonic in May 2020, sadly that performance was postponed due to the outbreak of Covid-19. In Autumn 2021, Neuwirth will become professor for composition at the University of Music and Performing Arts Vienna.