Rafał Ryterski
Composer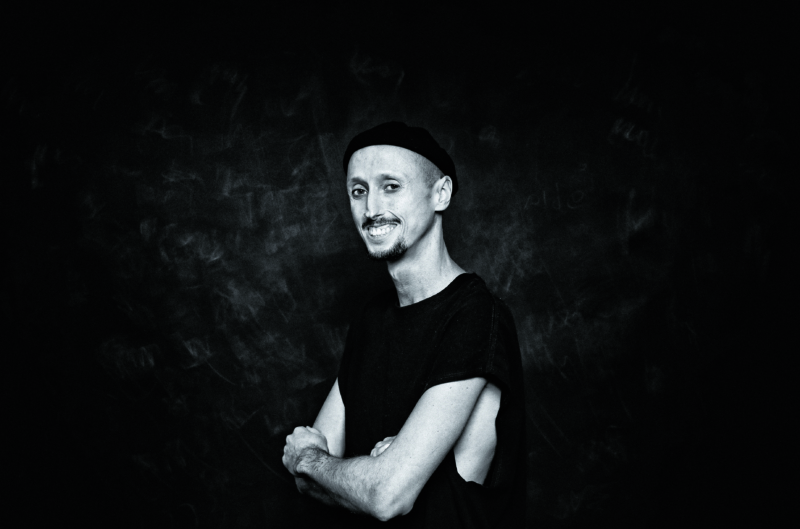 Composer, activist, multimedia artist (installations, audiovisual works). Born in 1992 in Gdynia, Poland. The synthesis of the various styles from which he draws is a hallmark of his work – this practise Ryterski describes as genrebending. His art concerns topics like identity, queer culture and exposing violence mechanisms. Ryterski's music is very rich in references and non-music content, which makes it intercontextual and allows the composer to be much more literal about the topics that are interesting to him. Most of his pieces involve multimedia, software and sometimes physical electronic devices, which through sometimes extreme modification of input material, gives him an opportunity to explore new identities for acoustic instruments, musicians or even spaces. In 2021 he was nominated for a Paszport Polityki prize in the Classical Music category, for introducing the LGBTQ+ themes to polish contemporary music.
He graduated in composition with the multimedia specialty at University of Music of Fryderyk Chopin in Warsaw (2017, with Krzysztof Baculewski, Barbara Okoń-Makowska, Sławomir Wojciechowski) and in the classical composition at The Royal Academy of Music in Aarhus (with Juliana Hodkinson, Simon Steen-Andersen and Niels Rønsholdt). He also teaches as a specialist within the composition, sound art and music technology. In 2017-2018 he worked as a composer and specialist in psychoacoustics within the Nightly application. Since 2022 he is employed by the Polish-Japanese Academy of Information Technology as a specialist in music and sound. He is also releasing electronic dance music – in 2021 he had a premiere of Tears are the Diamonds of the Soul (BAS label), while in October 2022 he released Gaymers' Cheatsheet (Pointless Geometry label). Since 2020 he also works in theaters, making music for various theater shows (e.g. with Marta Górnicka in Maxim Gorky Theater or Krystian Lada in Theater Studio in Warsaw/Deutsches Nationaltheater and Staatskapelle Weimar).
Ryterski's music is performed at various concerts and festivals in Europe – e.g. Unsound festival (Kraków, 2019), Warsaw Autumn (Warsaw 2016-2022), Kunstfest Weimar (Weimar 2022), Kody (Lublin, 2018), Elementi (Cracow, 2017), Darmstadt Ferienkurse (Darmstadt, 2018), Panorama festival (Aarhus, 2018, 2019), Pulsar festival (Copenhagen, 2018, 2019), Digital Revolution in Music festival (Warsaw, 2015), 6th New Music Days (Gdańsk, 2016), Idealistic festival (Copenhagen, 2019) . He also organizes large music events on his own, such as Atlas/Łąka concert (Warsaw, 2015), which was organized together with the Academic Choir of Warsaw University, the opera Anonymous, which Ryterski composed (Warsaw, 2017), Robots, Arduino and Game Over (in collaboration with Kwartludium and Teoniki Rożynek, Cracow, Gdańsk and Warsaw, 2019) or We're here (curated concert, in collaboration with Katarzyna Kalwat, Warsaw Autumn festival 2021, the very first LGBTQ-focused concert in Poland). He is also creating multimedia installations, using Max/MSP software (Silence Inside with Anna Sincini, 2015), SuperCollider (Suns with Łukasz Radziszewski, 2017) and Arduino/Raspberry Pi (Katyń. Teoria Barw, theatre play directed by Wojciech Faruga, with music by Teoniki Rożynek).