Cello


Studio Lucas Fels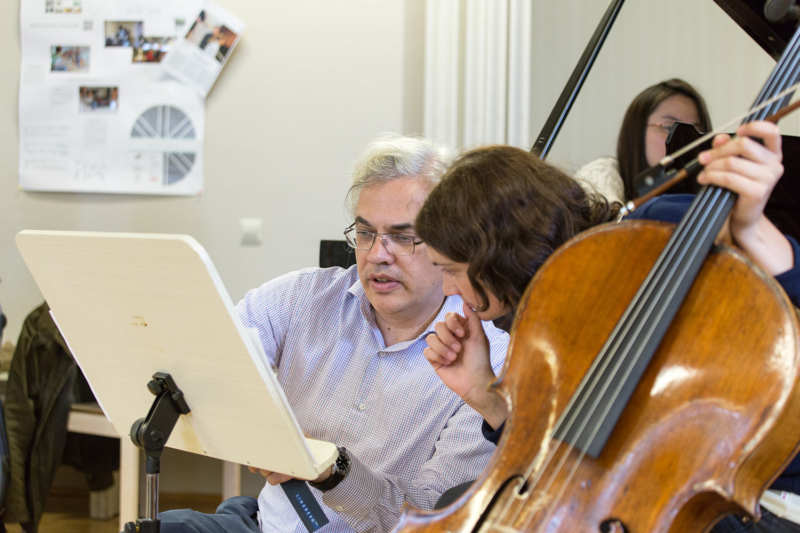 This class is already booked up, sorry!
Two-week instrumental studio
Tutor: Lucas Fels
Description
In his Cello interpretation studio, Lucas Fels will give single lessons (if possible daily) and asks all other cellists to be present as listeners.
During the class, all participating cellists will prepare one solo piece for an open presentation and discussion.
Cellists may choose their own repertoire to be workshopped and discussed. In their repertoire choice, they should try to ensure a good balance between older pieces (after 1970) and recent works.
If possible, a work by one of the Darmstadt composition tutors (Mark Andre, Georges Aperghis, Malin Bång, Raphaël Cendo, Brian Ferneyhough, Lars Petter Hagen, Adriana Hölszky, Clara Iannotta, George Lewis, Cathy Milliken, Isabel Mundry, Sarah Nemtsov, Olga Neuwirth, Stefan Prins, Lucia Ronchetti, Tyshawn Sorey, Simon Steen-Andersen, Hans Thomalla, Du Yun) should be included.
Unfinished works that are still in the creation process are of course also very welcome.
Besides the repertoire work, the workshop Composing for Cello, directed by Lucas Fels and Hans Thomalla, is part of the Cello Studio. Composers selected for this project will work together with the cellists on either a short new cello solo piece or an already existing piece.