Cello


Studio Lucas Fels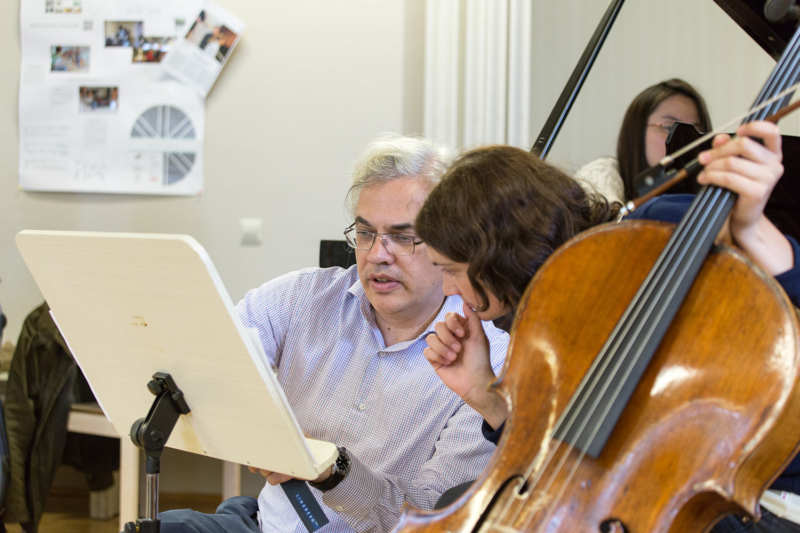 Course fee: 330€ (+11€ system and booking fees)
In his Cello interpretation studio, Lucas Fels will give single lessons (if possible daily) and, provided that the room size allows it, he asks other cellists to be present as listeners.
During the class, all participating cellists will prepare one solo piece for an open presentation and discussion.
Cellists may choose their own repertoire to be workshopped and discussed. In their repertoire choice, they should try to ensure a good balance between older pieces (after 1970) and recent works.
If possible, a work by one of the Darmstadt composition tutors should be included.
Unfinished works that are still in the creation process are of course also very welcome.
Besides the repertoire work, the workshop Composing for Cello, directed by Lucas Fels and Hans Thomalla, is part of the Cello Studio. Composers selected for this project will work together with the cellists on either a short new cello solo piece or an already existing piece. Since the composers will most likely not be present in Darmstadt it will be necessary to meet with them in video calls. We ask cellists to bring their own equipment (headphones, mic, mobile device) for individual remote working sessions.