Claire Chase


Flute Tutor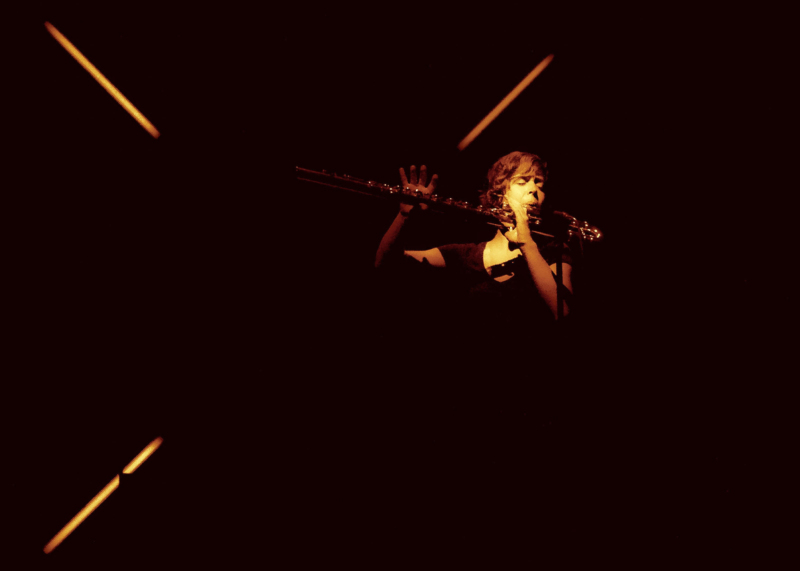 Claire Chase is a musician, interdisciplinary artist and educator. Described by The New York Times as "the most important flutist of our time" and praised by The Wall Street Journal for her "rare combination of grace and guts", Chase has given the world premieres of hundreds of new works by a new generation of artists on five continents. She has championed new music by building organizations, founding commissioning initiatives and creating educational programs that reach new audiences internationally. Chase co-founded the International Contemporary Ensemble in 2001 and served as its artistic director until 2016. The Ensemble has been recognized with Musical America's Ensemble of the Year award and five ASCAP/Chamber Music America Awards for Adventurous Programming, and has been described by The New Yorker as "the United States' foremost new music ensemble".
Chase was named a MacArthur Fellow in 2012. In 2017, she was the first flutist to be awarded the Avery Fisher Prize from Lincoln Center for the Performing Arts. In 2013, Chase launched Density 2036, a 24-year commissioning initiative to create an entirely new body of work for solo flute leading up to the centennial of Edgard Varese's seminal 1936 flute solo Density 21.5. In the 2022/23 season, Chase will play the first ten years of the Density 2036 repertory – encompassing ten programs and twelve hours of music created by a range of emerging and established artists. Other current projects include a collaboration with the vocalist and bassist Esperanza Spalding on a new duo concerto by Felipe Lara to be performed by the Helsinki and Los Angeles Philharmonics, conducted by Susanna Mälkki, and the European premiere of Liza Lim's evening-length contrabass flute solo Sex Magic at SouthBank Centre in London. This season, Chase is also working with a transnational team of artists, anthropologists, scientists and climate activists on The Witness, a project inspired by the Deep Listening practices of Chase's mentor, the late Pauline Oliveros. Chase is a Collaborative Partner with Esa-Pekka Salonen and the San Francisco Symphony, and will appear multiple times with the orchestra this season.
A deeply committed educator, Chase is Professor of the Practice of Music at Harvard University, where she teaches courses on contemporary music, cultural production and collaboration across disciplines. She is also a Creative Associate at The Juilliard School in New York City.