NACHHALL ("Reverberation")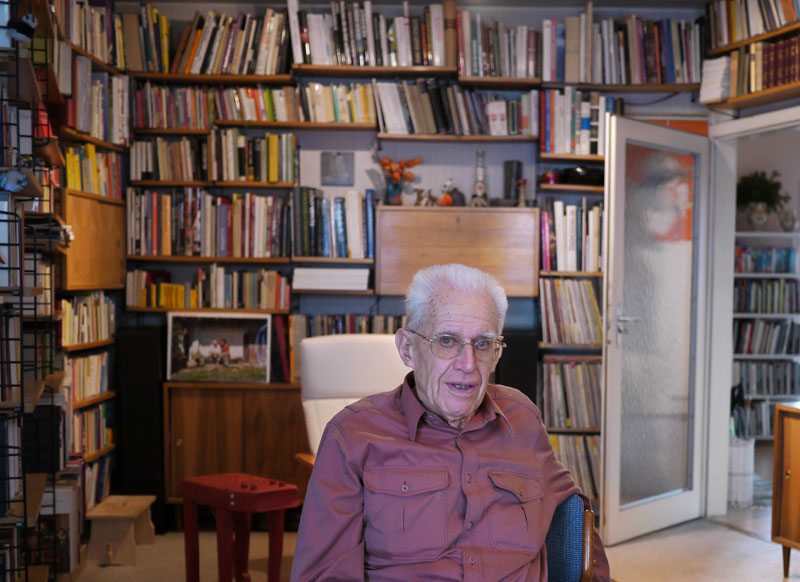 Since May 2010 IMD is working on a voluminous, perennial archive project for coming to terms with its history, digitalization and to make its material of over 70 years of lived music history available for everybody.
Now, we want to add another module to IMD's source and sound archive – "NACHHALL" (Reverberation) is the title of an Oral History Project of the trio Lukas Einsele (photographer), Christian Gropper (documentary film maker) und Michael Rebhahn (music author) which is going to be developed on behalf of IMD.
"Narrated history" has to be seen not only as a complement to written sources but as well as a totally peculiar presentation of artistic biography and history. And time presses as there do not live as many protagonists of the early beginnings of the Summer Course; many of those who can tell about have already passed the age of 80 – their stories and their impressions about the Darmstadt Summer Course of the 50s and 60s we badly need.
A first versio of the film has been produced by Lukas Einsele, Christian Gropper and Michael Rebhahn together with Pierre Boulez, Friedrich and Gertraud Cerha, Konrad Boehmer, Brian Ferneyhough, Lothar Knessl, Gottfried Michael Koenig, Dieter Schnebel and Nuria Schönberg-Nono.
The project NACHHALL is kindly supported by
Merck'sche Gesellschaft für Kunst und Wissenschaft
Strecker-Stiftung