Darmstadt On Air #12


Talking in the now now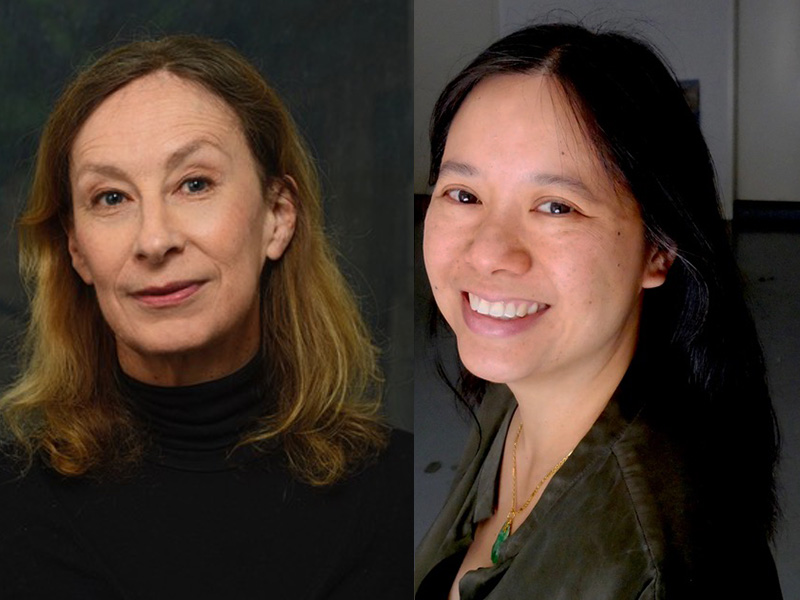 Talking in the now now: Darmstadt composition and oboe tutor Cathy Milliken is interviewing composer Liza Lim for the 12th ? Darmstadt On Air audio podcast. Cathy and Liza, both born in Australia, have known each other for quite a long time. They appreciate each other's work and share a big interest in collaborative practices. Both of them understand composing as a process of working with and being influenced by performers, contexts and the presence of whoever is in the space.
Cathy has done projects in South Africa from where she takes the idea of the now now, which can be understood as an intensified now. In her conversation with Liza, they reflect upon the plural now: "In our times there is this kind of expansion, there is this kind of generative thing that's going on: multiple times, multiple experiences, multiple formations of times and of course that's a really interesting thing as a composer", Liza says.
They also touch on compositions like Liza's orchestral work "Mary / Transcendence after Trauma" (2020) which is part of her "Annunciation Triptych" for orchestra, "Atlas of the Sky" (2020) and "Extinction Events and Dawn Chorus" (2017).
The discussion took place on 8 October 2020 while Cathy was starting her day in Berlin and Liza beginning her evening in Melbourne. A conversation crossing different time zones landing in the now now.
More about Liza Lim: https://lizalimcomposer.com
Many thanks to Liza Lim and Cathy Milliken, to Stefan Prins for the jingle, and to Olaf Mielke!

Darmstadt On Air is also available on Spotify, Apple Podcasts and Google Podcasts.