Darmstadt On Air #13


Collaboration as life force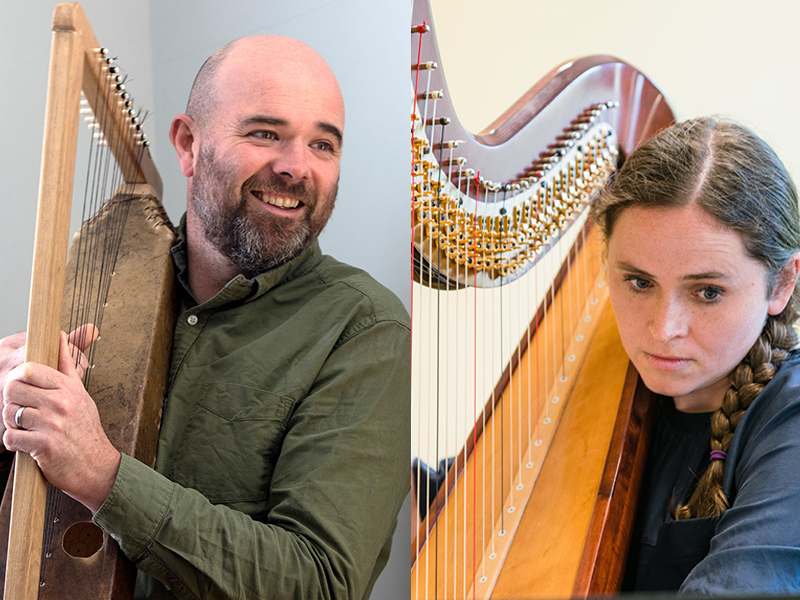 "Collaborating is the main life force for me."
Two inspiring harpists have met for our ? Darmstadt On Air podcast #13: Gunnhildur Einarsdóttir is an Icelandic harpist based in Berlin, founding member of Ensemble Adapter and harp tutor of the Darmstadt Summer Course since 2014. She invited harpist and improviser Rhodri Davies, who is a based in Swansea, South Wales. He plays harp, electric harp, live-electronics and builds wind, water, ice, dry ice and fire harp installations. Rhodri has released five solo albums and is also working in different constellations with artists like John Butcher, John Tilbury, Michael Duch and many others.
Gunnhildur and Rhodri both studied with the Welsh harpist Sioned Williams and it was through her that they first heard of each other. The two harpists have both been doing pioneering work in order to invigorate the harp repertoire with new pieces. They also share an artistic approach that is very much based on collaboration and cooperation. Their conversation is about choosing collaborators, about ego and trust, about Rhodri's collaboration with Eliane Radigue, who wrote the first of her OCCAM pieces for him, about verbal transmission of interpreters' knowledge, about the grey area between improvisation and composition, and about diving into a composer's world and inhabiting in it with one's own ideas and sounds.
More about Rhodri Davies: http://www.rhodridavies.com
More about Gunnhildur Einarsdóttir: http://ensemble-adapter.de/english/ensemble/gunnhildur-einarsdttir.html
Many thanks to Rhodri Davies and Gunnhildur Einarsdóttir, to Stefan Prins for the jingle, and to Lennard Schubert!

Darmstadt On Air is also available on Spotify, Apple Podcasts and Google Podcasts.
Film about Rhodri Davies' artistic practice including his ancient welsh harp Telyn Rawn (see 01:30) and the Robert ap Huw manuscript (see 09:05):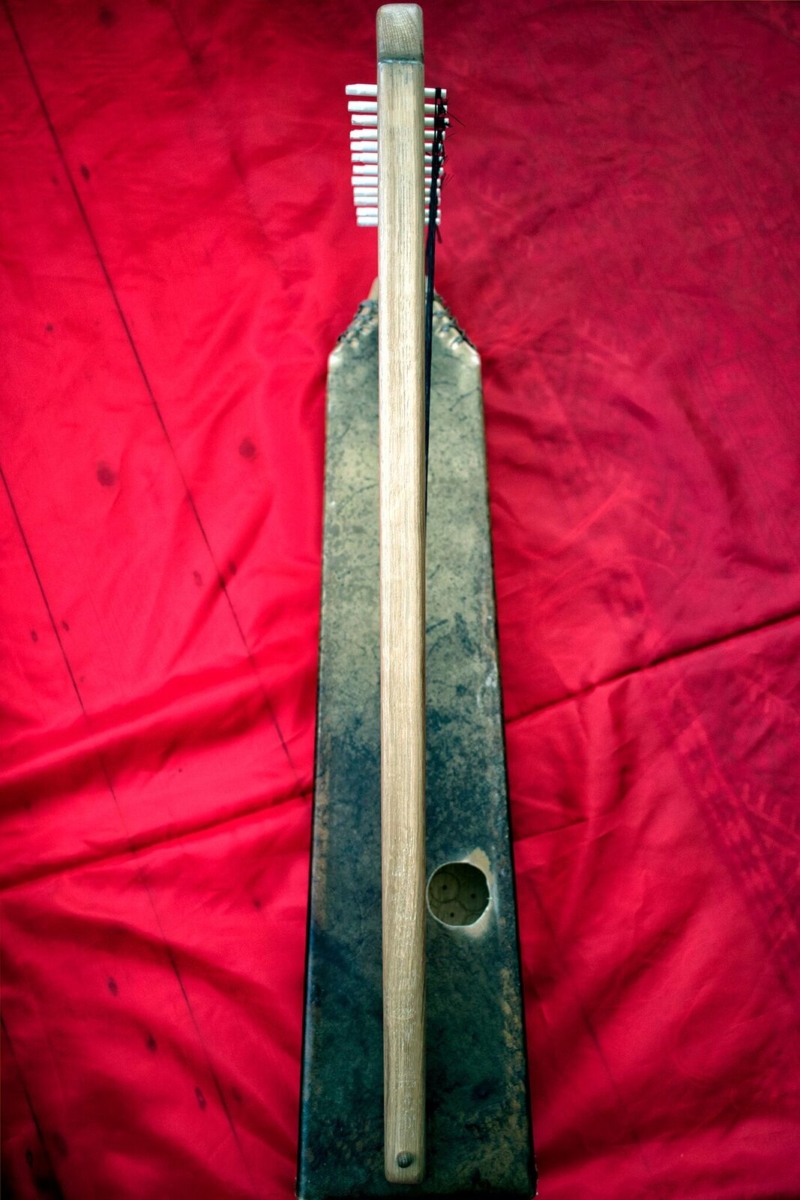 © ️Rhodri Davies: Daryl Feehely, Gunnhildur Einarsdóttir: Kristof Lemp
© ️Daryl Feehely
© ️Daryl Feehely
© ️Daryl Feehely
© ️Daryl Feehely
© ️Daryl Feehely
© ️Daryl Feehely