Darmstadt On Air #14


Being the pilot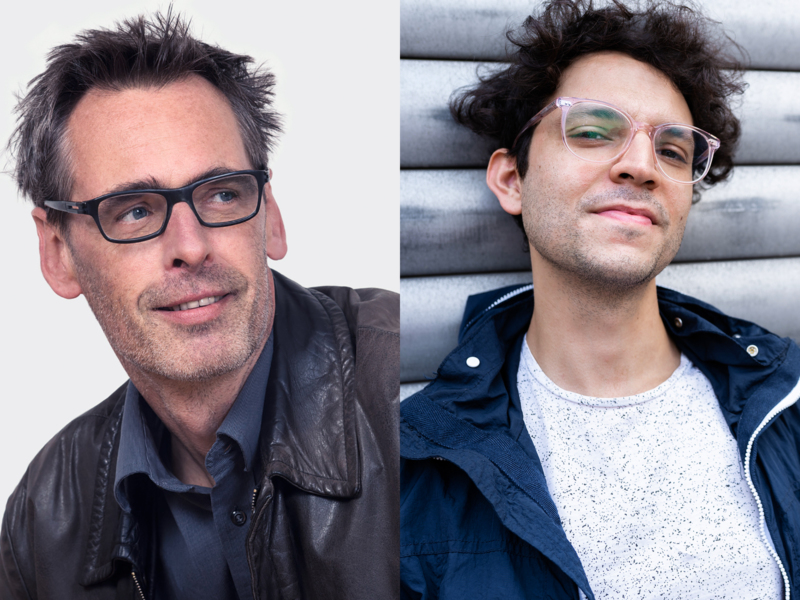 "When you're so deeply involved in the creation of a piece the feeling while performing it is totally different from just starting to think about a piece when you get the first version of the score. That also changes the result. I feel that it's a part of me that I'm performing and not only some abstract piece of paper that somebody else created."
Our ? Darmstadt On Air podcast #14 is dedicated to composer-performer collaborations. It is hosted by the Austrian double bass player and improviser Uli Fussenegger (*1966) who has been involved in the Darmstadt Summer Course as a tutor for many years. As a soloist and former longtime member of Klangforum Wien Uli has been collaborating with many different composers and has experienced a variety of approaches on how to work together. He talks to composer Andreas Eduardo Frank (*1987) for whom close collaborations with musicians and other artists are an essential part of his practice. Starting from two of Andreas' recent projects, he and Uli talk about co-creation and collaboration, band playing as a training, authorship, and about being the pilot.
More about Andreas Eduardo Frank: http://www.andreas-eduardo-frank.com
Andreas' project with Neue Vocalsolisten Stuttgart (web performance): https://supersafesociety.org
More about Uli Fussenegger: https://www.fhnw.ch/de/personen/uli-fussenegger
Many thanks to Andreas Eduardo Frank and Uli Fussenegger, to Stefan Prins for the jingle, and to Lennard Schubert!

Darmstadt On Air is also available on Spotify, Apple Podcasts and Google Podcasts.