Darmstadt On Air #17


Fighting Formations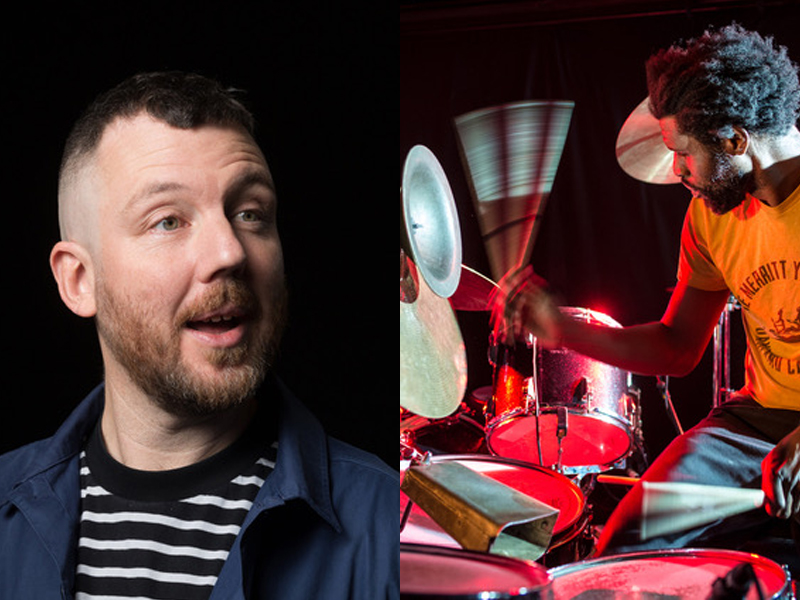 Episode 17 of our 🔴 Darmstadt On Air audio podcast is about political activism in music. It is hosted by Peter Meanwell, music journalist and artistic director of Borealis, a festival for experimental music that takes place every year in Bergen, Norway. This year, you can experience the festival online from March 17 to March 21. Peter talks to Marshall Trammell who is invited as Borealis' artist in residence. Born in California in 1972, Marshall Trammell is a percussionist, composer, conductor and archivist. His artistic practice brings together research, political aesthetic theory, activism and community-based production. He investigates artistic strategies to enact change and transformation and understands improvisation as a collective, movement-building tool in the creation of post-capitalist imaginaries.
More about Marshall Trammell: https://www.foundationforcontemporaryarts.org/recipients/marshall-trammell
More about Borealis Festival (17.–21.03.2021): https://www.borealisfestival.no
Many thanks to Marshall Trammell and Peter Meanwell, to Stefan Prins for the jingle, and to Lennard Schubert!

Darmstadt On Air is also available on Spotify, Apple Podcasts and Google Podcasts.
© ️Peter Meanwell: Thor Brødreskift; Marshall Trammell: Agatha Urbaniak