Darmstadt On Air #18


Tunnels and Threads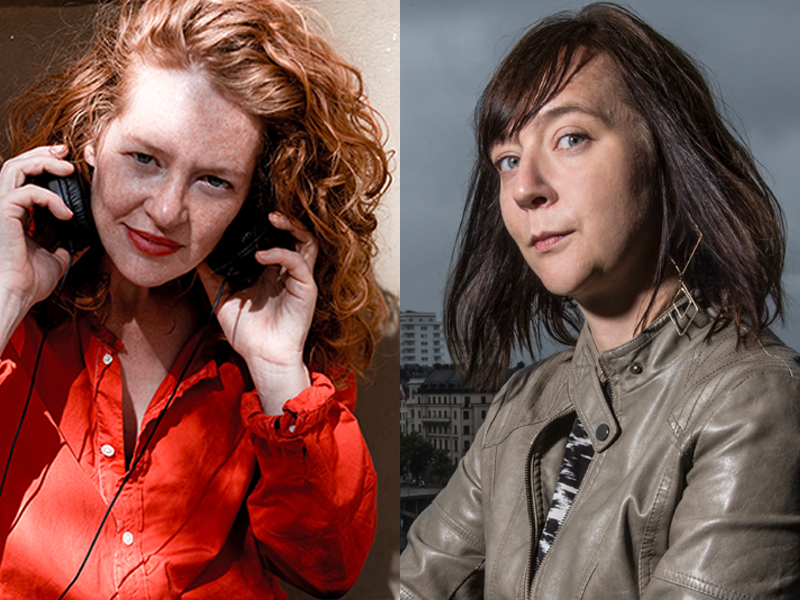 Tunnels and threads between concept and performance, the pleasure of hanging out in the world of the initial idea, collective decision making processes: In episode 18 of our 🔴 Darmstadt On Air audio podcast we are listening to a conversation between composers Malin Bång and Juliana Hodkinson. Malin will be composition tutor at the next Darmstadt Summer Course, Juliana was in 2018. The two artists met some years ago when they shared a teaching position at the Academy for Music and Drama in Gothenburg/Sweden. Since then, they've been following each other's work with great respect and affection. Their approach to thinking and talking about music, to composing and performing might be different, but they also share central views on the creative process and on conceptual and sonic unity. The composer does not simply deliver the score: much more important for both artists is that a collective finds decisions that make sense. Composing, performing and listening are part of this process in which the body gets more and more important.
More about Juliana Hodkinson: https://www.julianahodkinson.net
More about Malin Bång: http://malinbang.com
Many thanks to Juliana Hodkinson and Malin Bång, to Stefan Prins for the jingle, and to Lennard Schubert!

Darmstadt On Air is also available on Spotify, Apple Podcasts and Google Podcasts.
© ️Juliana Hodkinson: Anka Bardeleben; Malin Bång: Elisabeth Wallin