Darmstadt On Air #3


Poemproducer meets digipoet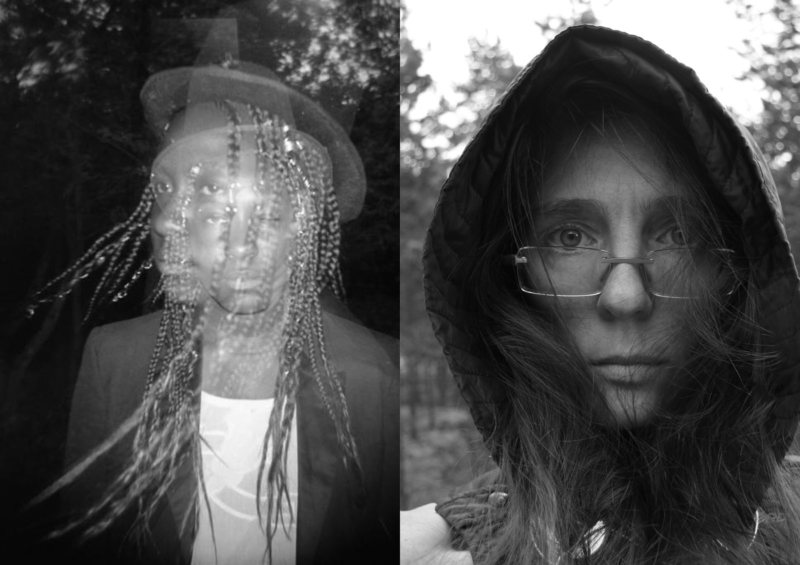 The third episode of our audio podcast ? Darmstadt On Air is hosted by Antye Greie-Ripatti, also known as Poemproducer or AGF. Antye is a German electronic musician and composer, now living in Northern Finland. She chatted with YATTA, a Los Angeles and Brooklyn based interdisciplinary artist and musician. YATTA has shared the stage with musicians like Cardi B, William Basinski and The Sun Ra Arkestra. Improvised poetry is an important aspect in YATTA's drone based performances on stage.
Antye and YATTA met for the first time some years ago when they had both been invited to a festival curated by Moor Mother. In this podcast, YATTA and AGF chat about whiteness, white nights, black lives in the US in relation to music making, and the voice in 2020.
Darmstadt On Air is also available on Spotify, Apple Podcasts and Google Podcasts.
Many thanks to AGF and YATTA, to Antye also for the editing, Stefan Prins for the jingle, and Olaf Mielke!

Biographies
YATTA is an interdisciplinary artist and musician. They use incantations born of loop pedal drones, channeled screams, and improvised poetry to explore connections between psychosis, prayer, and presence. Last year, they released their sophomore album WAHALA, via NYC imprint PTP, in conjunction with a self-written/directed theatrical production called An Episode: Ricky's Room, commissioned by The Shed. YATTA has shared the stage with musicians like Cardi B, William Basinski, and The Sun Ra Arkestra, creating multimedia performances that tour nationally and globally.
http://rickys-room.com
instagram.com/yatta.music
Antye Greie-Ripatti calls herself poemproducer or audio sculptress, performing and producing as AGF. She/her weaves deconstructed language, field recordings, low frequencies, disembodied voices, post-club aesthetics, interwoven a-rhythmical patterns into dense sonic feminist sonic technologies. Originally from East Germany, now based in Northern Finland, she started to develop a DIY approach to a hybrid sound practice and using her voice to fight against oppression by supporting marginalized communities. Active since the early 90's, she has collaborated with strong names in electronic music such as French pioneer Eliane Radigue, German legends Gudrun Gut and Ellen Allien, British avantgardist Kaffe Matthews, Finnish IDM treasure Vladislav Delay and classical composer Craig Armstrong. In 2020 AGF launched rec-on.org, a new space for political sound & listening.
Antye has been a tutor at the Darmstadt Summer Course in 2018 and for the 2020 edition, she planned an electronic music residency program together with C-drk.
https://poemproducer.com
instagram.com/poemproducer