Hae-Sun Kang
Violin Tutor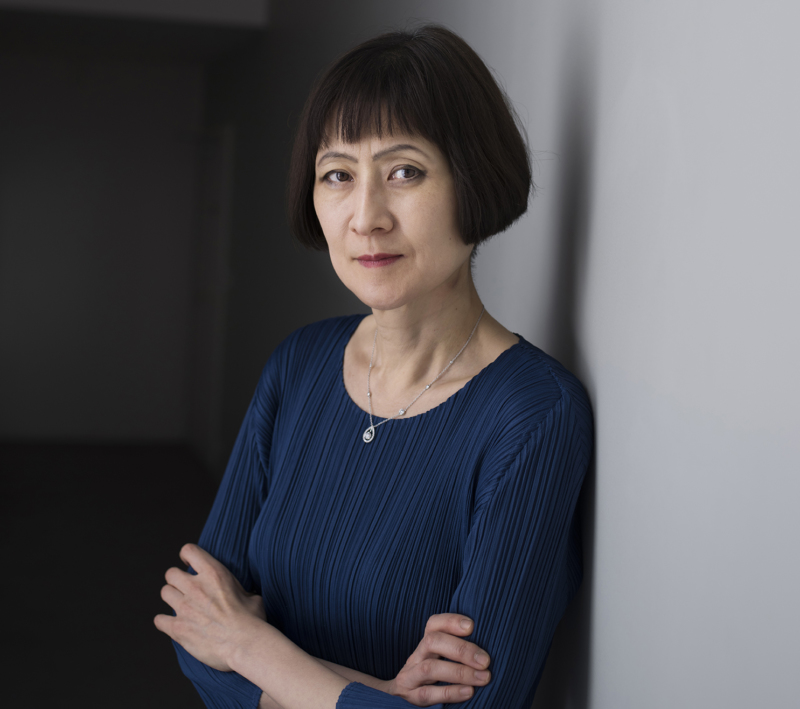 Born in South Korea, Hae-Sun Kang began studying violin at age 3. At age 15, she began studying at the Conservatoire de Paris (CNSMDP) in the class of Christian Ferras. She won several international prizes and became first solo violin in the Orchestre de Paris in 1993, where she met Pierre Boulez, before joining the Ensemble intercontemporain in 1994.
Hae-Sun Kang has premiered many reference works for violin, such as Pierre Boulez' Anthèmes II for violin and electronics (Donaueschingen, 1997), which she recorded with Deutsche Grammophon. She also premiered concertos by Pascal Dusapin (Quad, 1997), Michael Jarrell (…prisme/incidences…. 1998), Ivan Fedele (1999), Marco Stroppa (2009), Matthias Pintscher (2016) and Yan Maresz (Concerto for violin and Baroque ensemble, 2022).
Hae-Sun Kang also premiered several works by Philippe Manoury, such as Synapse for violin and orchestra in Stuttgart in 2010, performing it again with the Orchestre Philharmonique de Strasbourg, the Orchestre philharmonique de Radio France, the Seoul Philharmonic Orchestra and the Bavarian Radio Orchestra, as well as Partita II (Festival de Lucerne, 2012) and B-Partita (2016).
She then premiered Philippe Schœller's Elfique, a piece for violin by Beat Furrer (Berlin Ultraschall Festival, 2007), Double Bind? by Unsuk Chin (Théâtre des Bouffes du Nord, 2007), The Only Line by Georges Aperghis (Munich Opernfestspiele, 2008), Hist Wist by Marco Stroppa (Printemps des Arts of Monaco, 2008), Raggi di Stringhe by Lara Morciano (Centre Pompidou, 2011), All 'ungarese for piano and violin by Bruno Mantovani (Messiaen Festival, 2009) and Samarasa by Dai Fujikura (Messiaen Festival, 2010). She also created Martino Traversa's Red (2012), Edith Lejet's Secret d'un paysage (2013), Philippe Hurel's Trait d'Union (2013), Benjamin Attahir's Izaaj (2014), Frank Bedrossian's A Chamber to be Haunted (2017) and Sasha J. Blondeau's Atlas II (2019).
At the Conservatoire de Paris (CNSMDP), Hae-Sun Kang is a referent professor for students of the Artist Diploma and Ensemble Next, along with teaching chamber musica and contemporary music. She was named Chevalier des Arts et des Lettres in 2014 and received the Grand Prix In Honorem by the Academy Charles Cros for her musical career in 2022.