Kaija Saariaho
Composer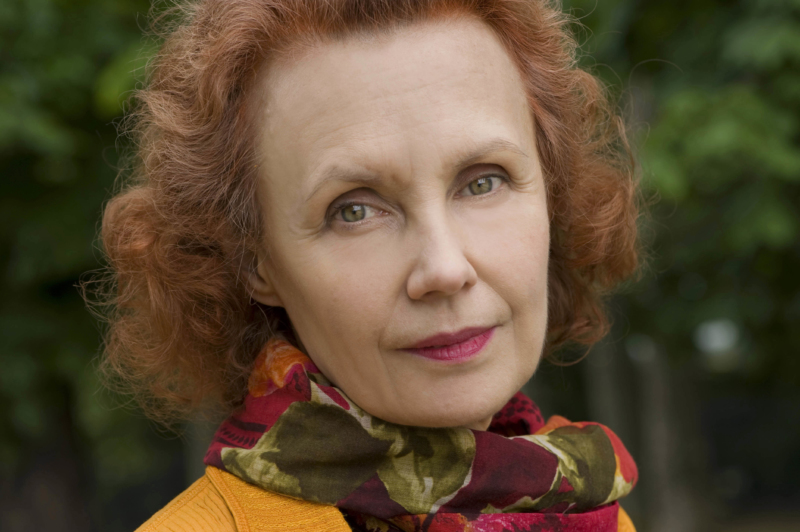 Kaija Saariaho was born in Helsinki on October 14, 1952. Like all of Finland's classical musicians who later became famous throughout Europe and the world, she studied at the Sibelius Academy in her native city. But the young Saariaho was not at all enthusiastic about the conservative climate of the vaunted academy. That's why, together with young Finnish composition colleagues – including Jouni Kaipainen, Magnus Lindberg, and Tapani Länsiö – she founded an initiative: "Korvat Auki," whose original name usually waft through the web as its English equivalent ("Open Ears"). This initiative to improve the visibility of avant-garde composing in Finland may have been of particular importance to Saariaho. Not just capturing notes on paper at home in a quiet chamber, but also moving out (in an organized way); in the direction of Darmstadt, Donaueschingen and Co.
Soon Saariaho moved to the Musikhochschule Freiburg, where the New Complexity score designer Brian Ferneyhough had been working as a composition professor since 1978. With him, she will have assiduously explored the possibilities of exact notation, of concentrating on what sounds, on what is to be produced as sound – in order to move from imagination or practical exercise to a notation result that excludes (unintentional!) chance factors. But unlike a host of Ferneyhough students, Saariaho did not imitate Ferneyhough's fetish for notation. Instead, she developed an entirely plastic, accessible way of translating her fantasies of sound and progression into readily realizable scores. The dreamlike serenity of her Ballade for piano from 2005, for example, is created by polyrhythmic stretches that are additionally enriched by the contrapuntal holding of individual notes. Saariaho, however, simply does not need to put the nimbus of the "unplayable" on her music by means of x-tuplets, in order to pretend "complexity".
In keeping with her avant-garde aspirations, Saariaho was a guest several times at the legendary Darmstadt Summer Courses for New Music. Here she had to assert herself in a scene that had long been strongly dominated by men. Later, there was an increased interest in her compositions, probably because various institutions were now joining the – as a "trend"! – purely on the marketing side, to the promotion of female composers. Judith von Sternburg writes in the "Frankfurter Rundschau" about this: "At first, she had to struggle to be recognized as a woman in this field, but later she was considered particularly interesting, precisely because she was a woman. She did not like either. As a composer, she wanted to be noticed."
Saariaho composed five operas, repeatedly implementing live electronics or electronic feeds into her works to expand sound and meaning: L'Amour de loin (2000), Adriana Mater (2005), Emilie (2008), Only the Sound Remains (2015), and finally Innocence (2018). Innocence was last shown at the vaunted Aix-en-Provence Opera Festival in 2021. A work that focuses on the impact on the lives of those left behind after a school massacre.
L'Amour de Loin was given at the Metropolitan Opera in New York in 2016. The work, which sings of the love between a troubadour and his unknown lover Clémence and which had its world premiere at the Salzburg Festival back in August 2000, was also enthusiastically received in Germany when it was released in 2021 under director Johannes Erath at the Cologne Opera. At the WDR, the piece was described as a "masterpiece of modern opera, almost a classic.
In general, Kaija Saariaho has been considered one of the most important composers of our time for many years. In early 2021, the artist was diagnosed with a brain tumor. Saariaho, an impressive personality authentically dedicated purely to music, left this planet at the age of 70, on June 2, 2023.
– Arno Lücker