READER: DEEP BREATH
07.08.2023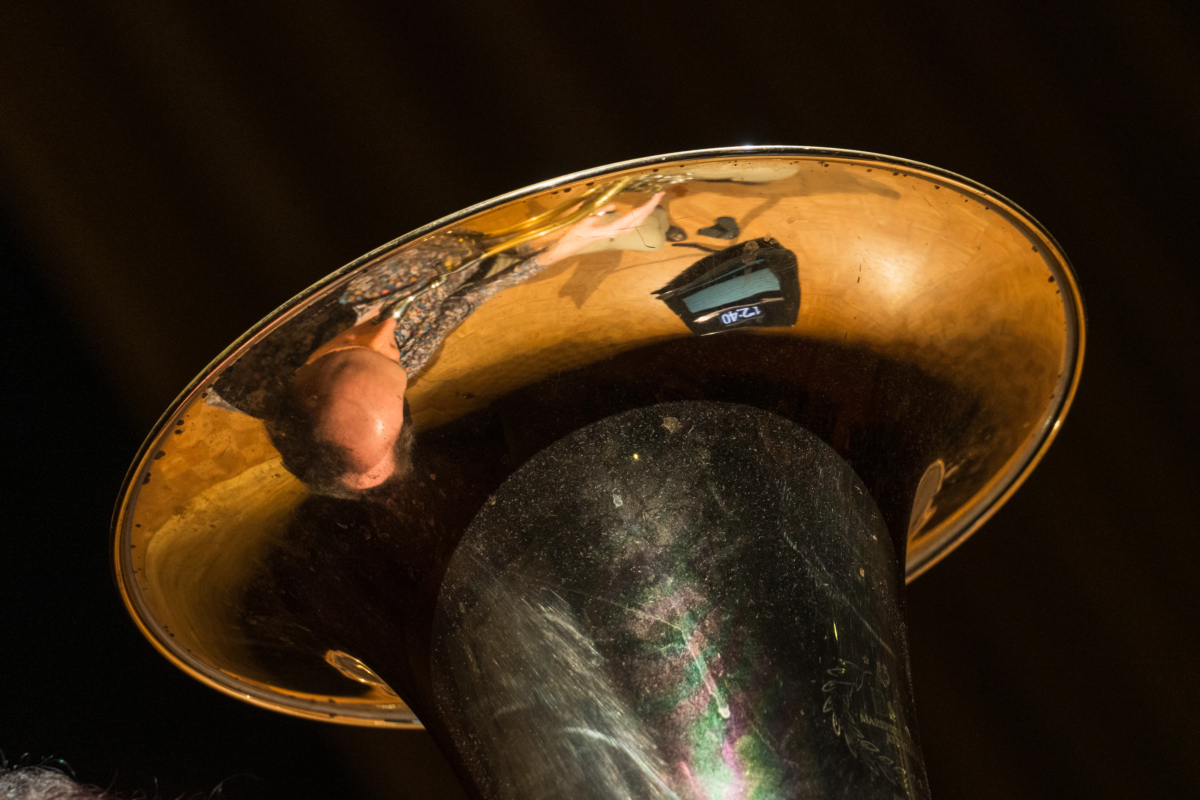 It is certainly no exaggeration to say that Jack Adler-McKean is one of the most active and go-getting tuba players of his generation. In addition to his various solo performances and as a guest with many renowned ensembles and orchestras, the 2018 Darmstadt Summer Course scholarship winner has also emerged as the editor of the "Contemporary Music for Tuba" series at Edition Gravis and author of the book "The Techniques of Tuba Playing", published by Bärenreiter Verlag. Adler-McKean returns to Darmstadt with a program tailored entirely to his virtuosic abilities and interests: he commissioned all of the four works by Anahita Abbasi, Bára Gísladóttir, Sarah Nemtsov and Martin Iddon.
Martin Iddon: Λαμπάδες [Lampades] (2020) for tuba and fixed media
Anahita Abbasi: Momentum I (2023, WP) for tuba
Bára Gísladóttir: RÓL (og gól (roll & goal)) (2023, WP) for tuba and electronics
Sarah Nemtsov: watcher (2021) for tuba solo and tape
Jack Adler-McKean (Tuba)
Anahita Abbasi: Momentum I
Martin Iddon: Λαμπάδες [Lampades]
The lampades, or torchbearers, were the nymphs of the underworld in Greek mythology. Companions of Hecate, the Greek goddess of Witchcraft and crossroads, they were a gift from Zeus for Hecate's loyalty. They bear torches and accompany Hecate on her night-time travels and hauntings. Some accounts tell of how the light of the Lampades' torches has the power to drive one to madness.
The score of Λαμπάδες comprises five sets (α–ε) of twelve duos (I–XII), comprising glissandi in time-space notation. Four of these duos should be pre-recorded, while one should be performed live. The choice of which set should be live is the tubist's. [...] The musical material of the piece is derived from Josquin des Prés's five-voice De profundis.

Martin Iddon
Bára Gísladóttir: RÓL (og gól (roll & goal))
The works of Bára Gísladóttir are characterised by a deep and self-reflective calm, at times producing an almost meditative state in the music. In her pieces, time is as likely to move in circles as it is moving forwards towards a distinct goal.

Sune Anderberg
© ️Kristof Lemp
© ️Kristof Lemp