Open Space


For participants, tutors, or visitors of the Summer Course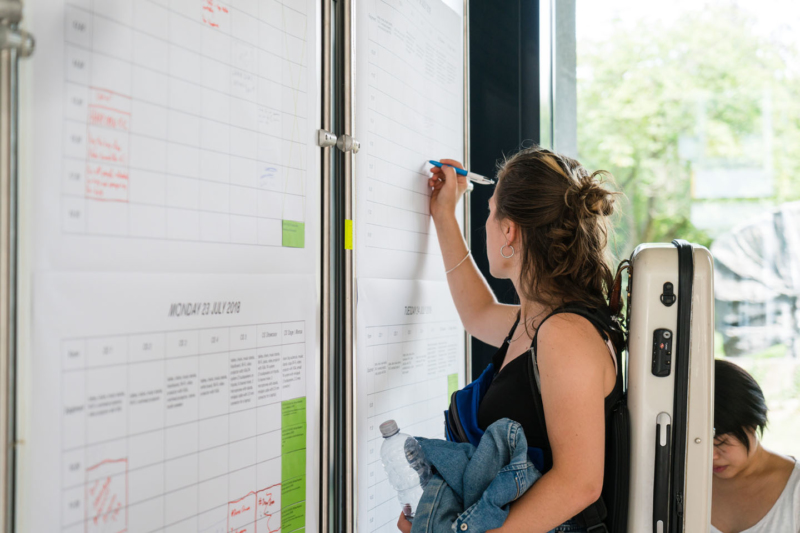 The OPEN SPACE project is a tool for self-motorized exchange and self-organized knowledge transfer which was initiated in 2010 by Berno Odo Polzer and had lots of response in 2012, 2014, 2016 and 2018 too. Regardless of whether you are a course participant, tutor, or visitor of the Summer Course: If you want to organize your own public meeting, discussion or talk, give a lecture, present a work or thought, play musical recordings, screen a film, or propose other public events, the OPEN SPACE rooms at the Summer Course campus offer the framework to do so. OPEN SPACE is set up as an autonomous public zone, a platform for self-organized exchange complementary to the official curriculum of the Darmstadt Summer Course.
OPEN SPACE rooms can be reserved from 19 July to 1 August 2020 on place only, details on rooms and their equipment will be announced early enough. To avoid any false expectations, we would like to point out that the OPEN SPACE rooms are not suitable for extensive concert presentations but are intended to be suitable for smaller formats where personal exchange and meeting new people are the primary focus.